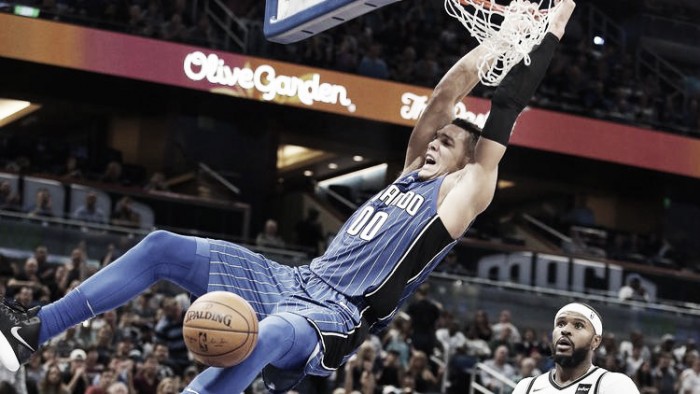 The Orlando Magic are now 3-1 on the season after a 125-121 home victory over the Brooklyn Nets. Aaron Gordon scored a career-high 41 points with 12 rebounds while Evan Fournier added 28 points and six boards.
Brooklyn, who defeated Orlando just four days ago at the Barclays Center, were led by D'Angelo Russell's 27 points with DeMare Carroll and Rondae Hollis-Jefferson each chipping in with 18.
Even first half as both teams shoot well
Both teams shot well through the first 24 minutes as Brooklyn hit on 23 of 48 shots from the floor while Orlando was 21 of 30 from the field. The game was tied at 30 after one quarter and the two teams were even at 61 heading into halftime.
Nets sprint out to a double digit lead in the second half
Through the balanced efforts of Russell, Carroll, Hollis-Jefferson and Timofey Mogzev, the Nets went on a 19-7 run to take an 80-68 lead with 6:59 left in the third quarter. Without guard Jeremy Lin, it's incumbent on Brooklyn to have a balanced attack and with four players in double figures, the Nets maintained a healthy lead heading into the fourth quarter at 96-87.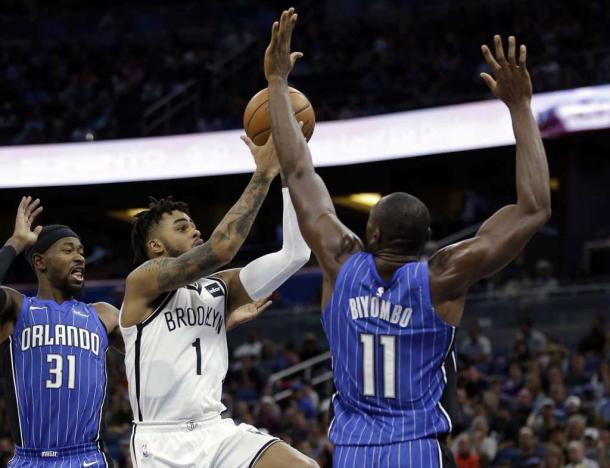 Magic fight back, Gordon triple seals game
Orlando rode the hot shooting of Jonathan Simmons and D.J. Augustin early in the fourth quarter to help cut into the deficit. The duo combined for 12 of the first 22 points of the final to help the Magic pull to within 110-109.
The two teams combined for three ties and four lead changes in the final few minutes before the Magic appeared to be in control, leading 118-114 with 1:28 left. Russell made three free throws to trim the margin to two and after a bad pass by Nikola Vucevic, Carroll nailed a 22-footer to make the score 121-120 with 48 seconds to go.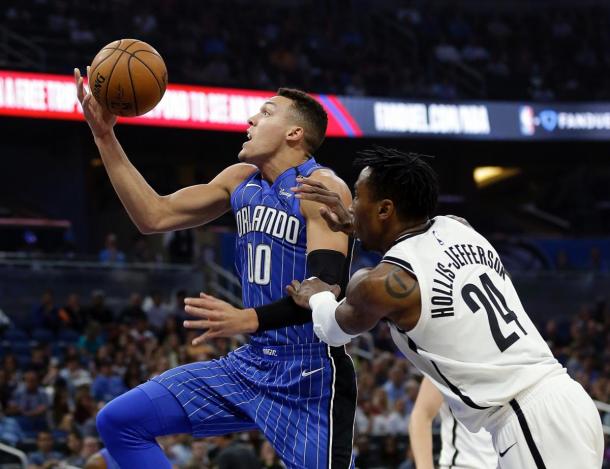 That's when Gordon took a Vucevic pass and from the left wing, hit the biggest shot of the night: a three-pointer to put the Magic ahead 123-121. Russell proceeded to miss a potential go-ahead three-pointer and after fouling, Fournier drained two free throws for the final margin.
Up next
Brooklyn heads home for a game against LeBron James and the Cleveland Cavaliers while Orlando is off until Friday when they host the San Antonio Spurs.