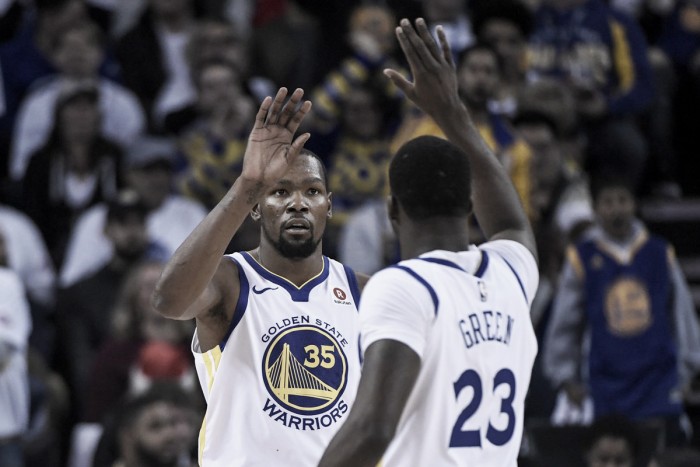 For the 25th time in the last three-plus years, the Golden State Warriors and Cleveland Cavaliers squared off and as has been the case in many of those previous games, it was Golden State who emerged victorious, winning this game by a score of 99-92.
Playing without superstar Stephen Curry, the Warriors were led by Kevin Durant and Draymond Green. Durant finished with 25 points, seven rebounds and five blocked shots while Green recorded a triple-double, tallying 12 points, 12 rebounds and 11 assists.
The Cavaliers were also playing shorthanded as they were still without guard Isaiah Thomas. Kevin Love had a huge game with 31 points and 18 rebounds while LeBron James finished with 20 points, six rebounds and six assists.
Lack of transition offense, points in the paint doom Cavaliers
In what can only be described as an ugly shooting game from both teams, the Warriors held the edge in two key areas: fast break points, outscoring Cleveland 33-9 and points in the paint, a 44-20 edge to the defending NBA champions.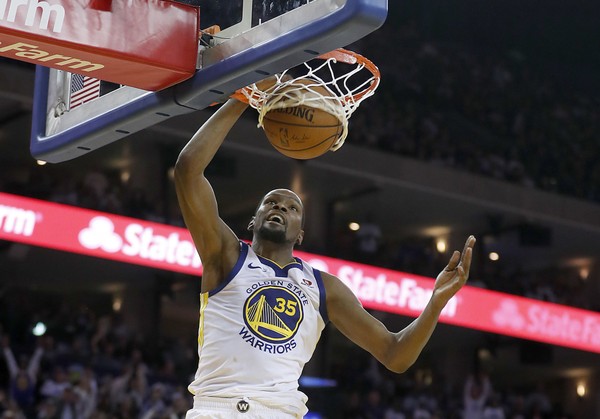 "I know Draymond [Green] is a great defender, David West uses his hands well, Durant is leading the league in blocks, but when we get in the paint, we've got to score around the rim," Cavaliers coach Tyronn Lue said.
"We had some mismatches that we posted and we just couldn't take advantage of.
"A lot of that was them, they game plan that, they come back and double team, they swat, they swing, they claw and they fight. We had some turnovers in that aspect, but we've just got to be able to finish around the basket more."
Durant stars on both ends for Golden State
After falling behind 6-0 to start the game, Durant scored nine first-quarter points to close the gap to 28-24 after one period. His three-pointer with 3:08 left in the second quarter gave Golden State their first lead of the game at 42-39.
His fourth-quarter dunk and triple gave the Warriors their largest lead of the game at 90-81. As the Cavaliers went on an 11-2 run to tie the game at 92, Klay Thompson nailed the go-ahead three. That's when Durant saved his most important play for last.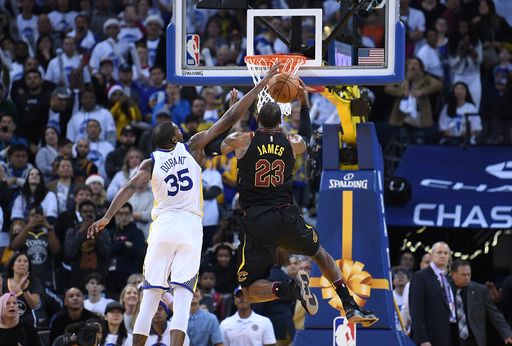 Ahead 95-92, the reigning NBA Finals MVP blocked James' attempted layup with 27 seconds to play. All told, the Cleveland legend committed seven of the Cavaliers' 19 turnovers.
"He's one of the leaders in shot blocks a game and obviously he had five tonight, so he's been doing a heck of a job of first of all taking the individual matchup and protecting the rim, too," James would say after the game.
Durant had asked to guard James prior to the game and explained his request by simply stating "I like guarding my position".
Big game atmosphere once again for NBA's two nest teams
Playing on Christmas Day for the third straight year, Durant simply explained that "There's just so much joy in the arena today because it's Christmas and we all feed off of that" while Lue would say ''Golden State-Cavaliers, that's a big game, no matter who's playing, who's out."
Golden State coach Steve Kerr knows the sight of the two rivals playing in a big-time atmosphere is enough to motivate both clubs:
''It's always great to play the Cavs, they're an awesome team,'' Kerr said. ''LeBron is so amazing and it's so fun to feel the energy in the building when the two teams get together."
"Neither team will look the same as we will even a month from now because Steph and Isaiah Thomas both should be back, hopefully they'll both be back. ... But it doesn't even matter sometimes, just the two uniforms in the same building gets people going.''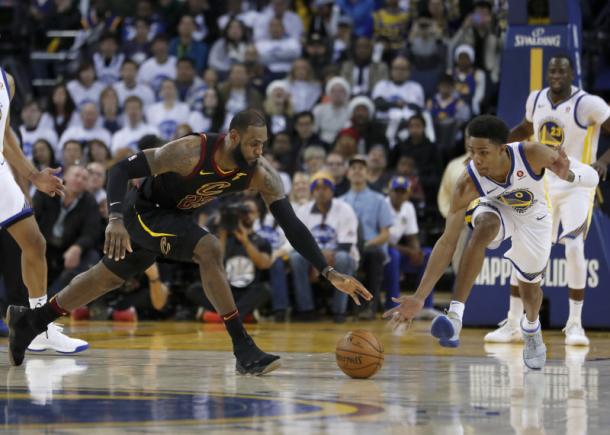 Notes
Both teams were hot coming in. The Cavaliers had won six of seven while the Warriors were victorious in 12 of their last 13 contests.
The Cavaliers had their streak of 26 straight games scoring at least 100 points snapped.
Lue isn't sure when Thomas will return from his hip injury: ''The most important thing is that he is getting to practice and playing 5-on-5 and having a chance to experience feeling well after it and not having soreness.''