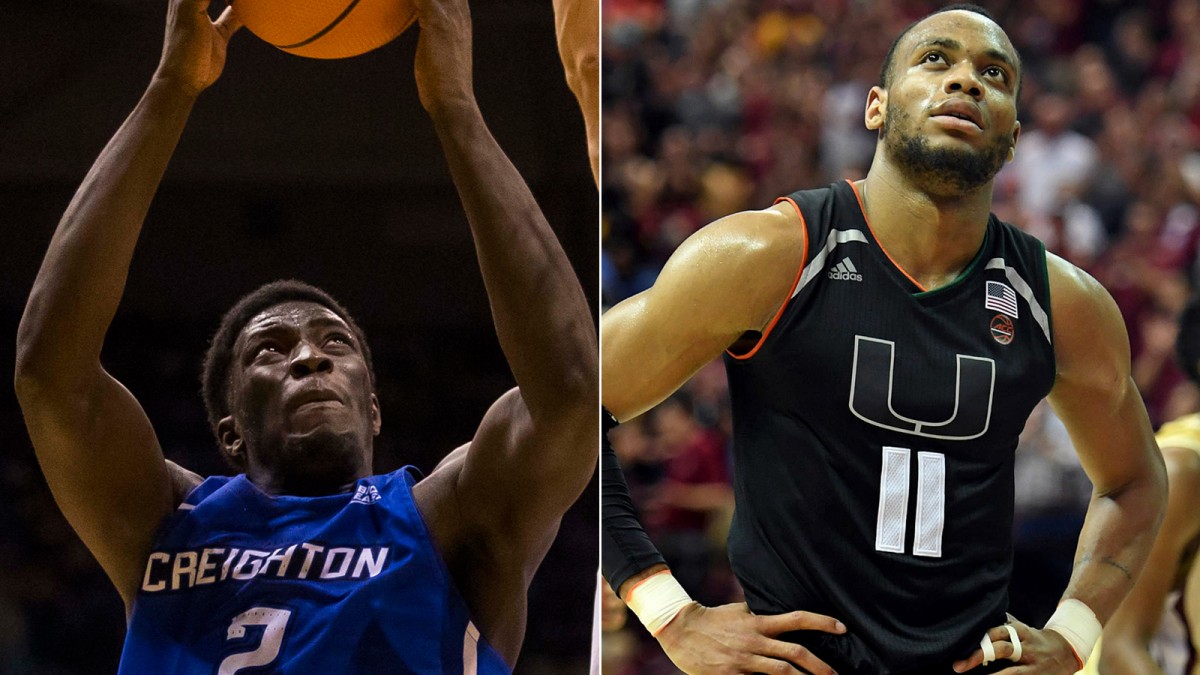 The Detroit Pistons expectations going into the 2018 NBA Draft were relatively low across the fan base, as the team has yet to finish hiring assistant coaches and rounding out the end of their front office. With Ed Stefanski and Dwane Casey being the two key decision makers in the war room with no current assistant GM's in place yet, the Pistons had very little to work within the draft going in.
Despite this, Stefanski managed to turn one second-round pick (42nd overall) into two first-round caliber players after trading two future second-round selections to the Philadelphia 76ers for an additional second round pick.
With their two picks, the Detroit Pistons would select Khyri Thomas with the pick they acquired from the 76ers, a shot guard from Creighton who can play anywhere from one through three with relative ease at the 38th overall selection. The Pistons second pick, 42nd overall (their original selection) would be used on Bruce Brown Jr., a wing player from the University of Miami, Florida.
Khyri Thomas scouting report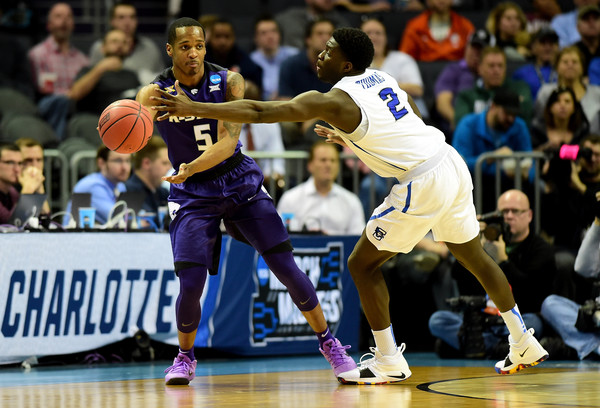 Khryi Thomas is a player that Pistons fans are sure to like as soon as he steps foot into Little Caesar's Arena next season. He is one of the best, if not the best perimeter defenders in the class, and can switch onto all five positions in the modern NBA. He has an incredible 6'10" wingspan which allows him to do this effectively, closing out on shots very well, getting steals and interceptions easily. Combined with his physical defensive mentality that screams "Bad Boys" era Detroit basketball, and you get the upside to be one of the premium defenders in the game of basketball. He is a great fit for what Dwane Casey wants to do on the defensive side, and his versatility should be used effectively in the new system alongside another very high upside defender in Stanley Johnson.
Offensively though, might be where Khyri Thomas stands out even more. While he's known for his toughness and defending (and rightfully so), his offensive abilities are impressive in their own right. He's one of the most consistent three-point shooters in the class, shooting around 40 percent from beyond the arc all three years he was at Creighton. He has the vision and passing ability of a point guard, and could see some time there in a rotational role as well. It's also worth noting that Thomas is an incredible up-tempo and transition scorer. According to NBA.com, Thomas scored 1.465 points per transition possession, which equates to the 97th percentile, and scored 30 percent of his buckets in transition.
Another thing to like about Thomas's offensive capabilities is his versatility. He can play in a half-court shooting set, a motion offense that gets him open for a set shot, a freestyle up-tempo offense that lets him run up and down the court, and an offense that runs through him as a passing playmaker to find guys at the rim.
Thomas's biggest weakness, which isn't really that significant considering his upside, is his driving and finishing ability at the rim in non-transition sets. While he surely has the upside to develop this area of his game and has shown flashes of great plays including dunks, and ones, floaters, etc., he still has some tools to develop that could make him a lot more effective in his layup game. He also hasn't shown much in terms of a mid-range game, electing more to drive and attack the rim, make an extra pass to an open player, or take a three instead of a mid-range opportunity.
One player comparison that's been made recently by Pistons fans is Joe Dumars. They're quite similar in terms of style, and it's entirely possible he ends up becoming that type of player for the Pistons. A bit more of a realistic expectation is Avery Bradley, who played for the Pistons for the first half of last season before being traded to the Los Angeles Clippers for Blake Griffin.
Bruce Brown scouting report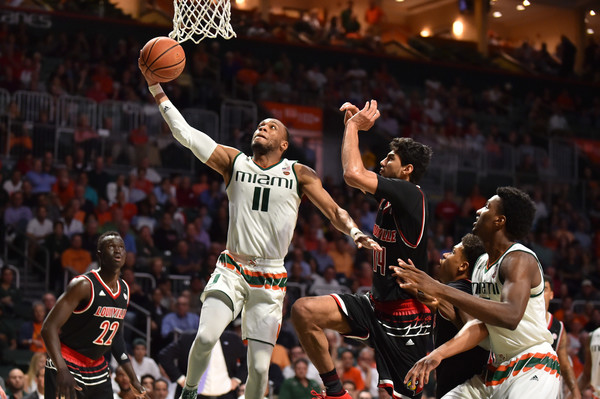 While Thomas is likely to be a high level three and d type player, Bowen is in some ways the opposite on the offensive end. Thomas is much more of a shooter, who can hit with range, while Bowen doesn't do that at anything close to a high level, and is easily his biggest weakness. Bowen also struggles with the playmaking side more than Thomas does and lacks some of the vision and patience needed to play the point in some offenses including the pick and roll with any consistency. Bowen is a bit larger though at 6-foot-5 relative to Thomas's 6-foot-3 and could be more of a pure two guard as a result.
While Bowen isn't much of an offensive weapon, what makes him a first round caliber player in this class according to some is his similarities to Thomas on the defensive side. His 6'9" wingspan is solid length for an off-ball wing, and he can match up quickness, strength, and length-wise with most NBA caliber wings.
He has a high floor on the defensive side, and should be able to contribute day one both in the paint and on the perimeter at an above average rate. Earning steals and blocks and turning them into offense for the Pistons is going to be critical for him, and he's going to have to rely heavily on his defensive impact early on, as well as his rebounding abilities on both sides of the ball while he develops more of an offensive game early on in his NBA career before he becomes a full-time player.
Bowen provides more of an upside option, and could develop very nicely in Detroit with Casey and possibly Sean Sweeney if he joins Casey's staff in the near future.