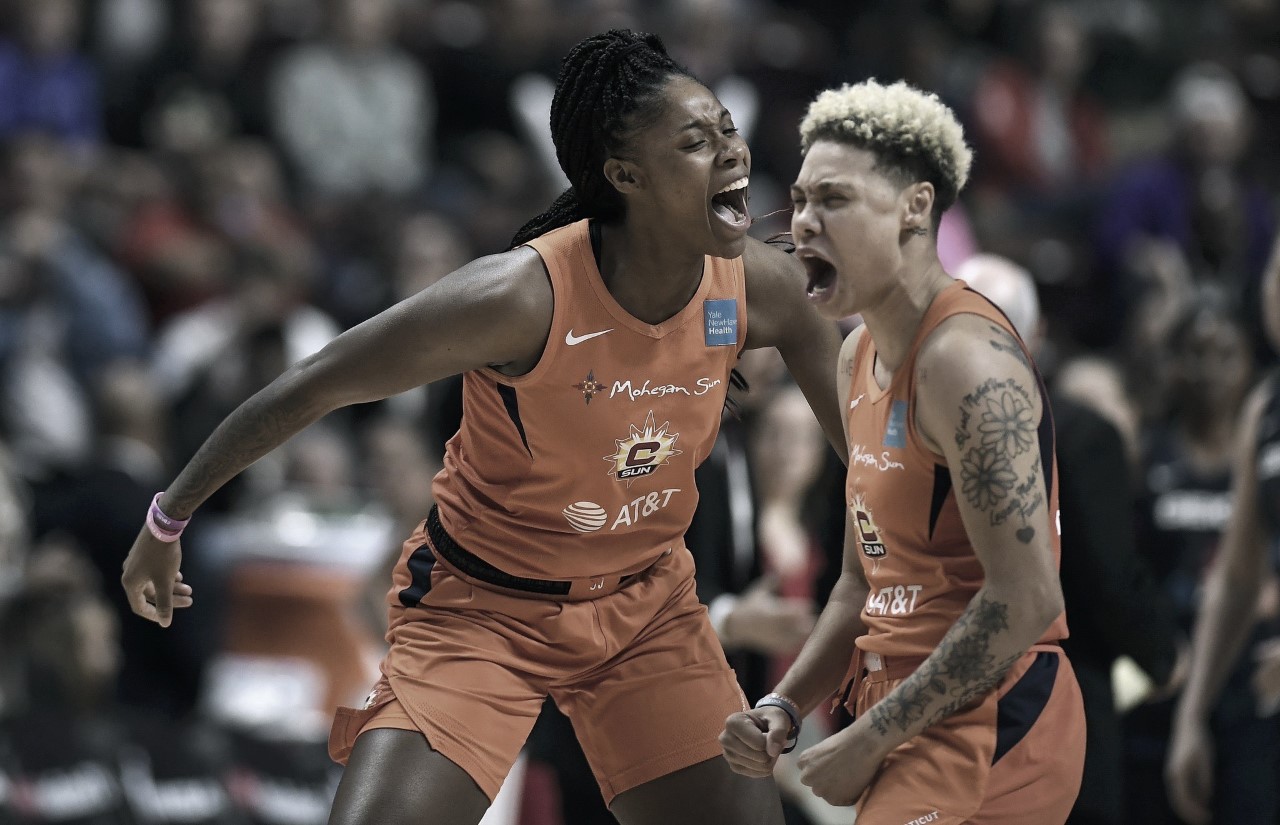 According to Michelle Voepel from ESPN, the WNBA and the players' union have come to tentative terms on a new collective bargaining agreement that includes a significant salary bump for the league's highest-paid players, going from an annual base salary of $117,500 to $215,000.
The new agreement also includes other cash compensation increases, changes to free agency, travel improvements, additional motherhood and family-planning benefits, enhanced marketing and career-development opportunities, and changes to revenue-sharing potential.
The WNBA commissioner Cathy Engelbert expressed her emotion to the new agreement.
"We believe it's a groundbreaking and historic deal. I'm proud of the players; they bargained hard, they unified, they brought attention to so many important topics."
The salary raise is one of the main things the players are happy about. The high maximum salary for 2020 will have a significant bump, going from $117,500 to $215,000, and the 2020 salary cap will be $1.3 million, up from $996,100 in 2019.
The league revealed that there will be a 53% increase in total cash compensation, separate from insurance benefits, housing, per diems, etc. Cash compensation consists of base salary, additional performance bonuses, prize pools for newly created in-season competitions, and league and team marketing deals.
Several NBA (current & former) players showed their happiness about the new WNBA deal through social media, like Dwyane Wade and Jayson Tatum.