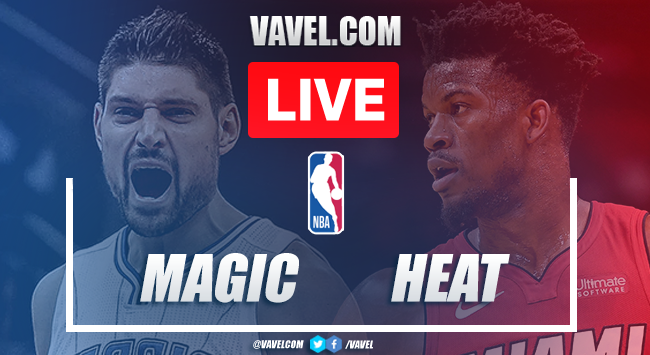 Highlights
Heat dominant at Miami
Q4 Ends
Q4 - 1:54
Q4 - 2:31
Q4 - 3:07
Q4 - 3:56
Q4 - 5:11
Q4 - 5:39
Q4 - 6:07
Q4 - 8:15
Q4 - 8:29
Q4 - 9:47
Q4 - 10:25
Q4 - 11:43
Q4 - 12:00
Q3 Ends
Q3 - 0:36
Q3 - 2:52
Live scenes from outside the AA Arena
Q3 - 4:21
Q3 - 4:40
Q3 - 4:55
Q3 - 5:18
Q3 - 5:30
Q3 - 5:48
Q3 - 7:07
Q3 - 7:07
Q3 - 7:50
Miami honoring Bryant by wearing Kobe's
Q3 - 9:08
Q3 - 9:17
Q3 - 9:43
Q3 - 10:24
Q3 - 11:17
Q3 - 11:34
Q3 - 12:00
Aaron Gordon leads all scorers at the half
Q2 Ends
Q2 - 1:38
Q2 - 2:10
Q2 - 2:30
Q2 - 2:56
Q2 - 3:50
Q2 - 4:04
Q2 - 4:18
Q2 - 5:39
Q2 - 5:55
Q2 - 6:26
Q2 - 7:40
Q2 - 8:54
Q2 - 9:13
Q2 - 9:51
Q2 - 10:21
Q2 - 10:54
Q2 - 12:00
Q1 Ends
Q1 - 0:59
Q1 - 2:16
Q1 - 2:32
Q1 - 3:09
Q1 - 3:45
Q1 - 4:22
Q1 - 4:59
Q1 - 5:33
Q1 - 5:51
Q1 - 6:37
Q1 - 6:57
Q1 - 7:52
Q1 - 8:41
Q1 - 9:14
Q1 - 9:41
Q1 - 10:03
Q1 - 10:14
Q1 - 10:28
The Heat honored Kobe Bryant prior to the game
Class act by the Pistons and Cavs
Kobe Around The League
Q1 - 12:00
Arena Ready
Tipoff
Heat Starters
In aftermath of Kobe Bryant passing away, Lakers/Clippers game Tuesday has been postponed.
Heat Power Forward Meyers Leonard
Florida Rivalry
UCONN honoring Gigi Bryant
Magic Starters
Injury Report Miami
Injury Report Orlando
Our live coverage begins!
Miami HEAT President Pat Riley Statement on Kobe Bryant
Orlando went pruple & gold for Kobe
Orlando leading scorer
Butler & Adebayo lead
Losing streak for Orlando
Miami rested and tough at home
Last meeting
How to watch Magic vs Heat Live TV and Stream
Welcome!