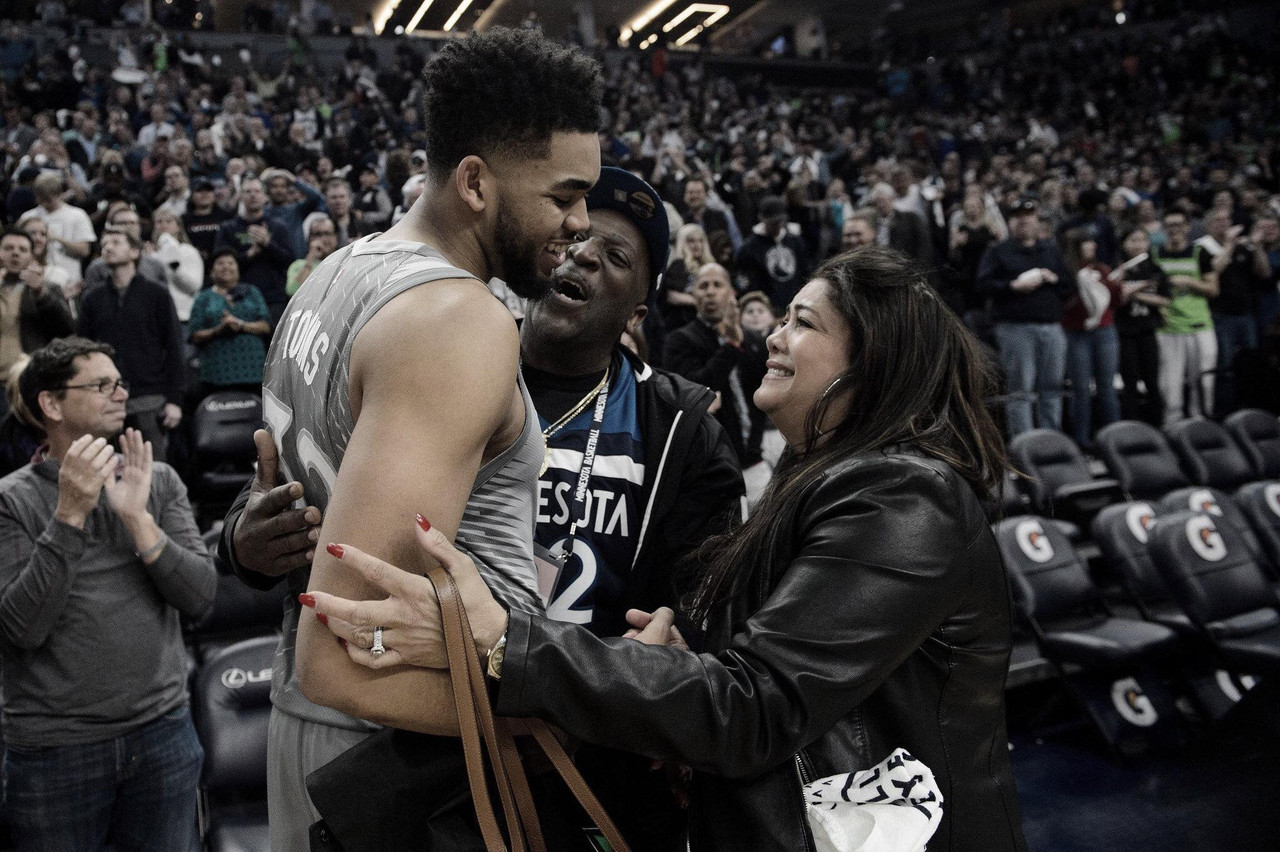 Almost one month after being in coma due to coronavirus, Karl Anthony Towns mother, Jaqueline Cruz, has passed away.
On March 25, Towns had said that Cruz was on a ventilator and in a medically induced coma.
The Minnesota Timberwolves released an official statement regarding the tragic situation.
NEWS: Statement from the Minnesota Timberwolves on Jacqueline Towns: pic.twitter.com/j6iSoaZvo0

— Timberwolves PR (@Twolves_PR) April 13, 2020
Cruz, who worked for Rutgers University for decades, was a native of the Dominican Republic, and Towns has played for the Dominican national team.
In early March, Timberwolves player donated $100,000 to the Mayo Clinic in order to help with coronavirus test development.
The coronavirus has infected over 500,000 Americans, killing at least 20,000.
Several NBA players sent their prayers to Karl Anthony Towns and his family during these tough times.
I'm so sorry @KarlTowns love you bro! Thoughts and prayer to your family.

— Zach LaVine (@ZachLaVine) April 13, 2020
😢😢 damn man this hurts!! Sending love and prayers your way @KarlTowns ❤️ https://t.co/UyAz9UJdiL

— Donovan Mitchell (@spidadmitchell) April 13, 2020
Man... thoughts and prayers with you and the entire family @KarlTowns 🙏🏾

— Chris Paul (@CP3) April 13, 2020
Wow 😢. Praying for you and the family right now bro @KarlTowns 🙏🏽🙏🏽

— Tobias Harris (@tobias31) April 13, 2020