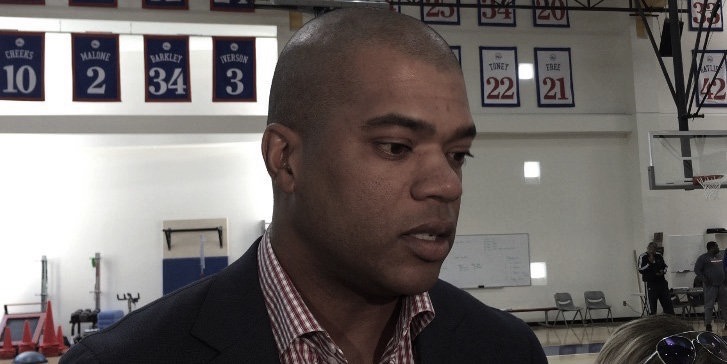 Sixers assistant GM Marc Eversley has agreed to a deal to become the Chicago Bulls new general manager.
Eversley joins Arturas Karsinovas to lead a reshaped front office. Couple of weeks back, Chicago hired Karsinovas to replace John Paxson as the franchise's new Executive VP of Basketball Operations.
Karsinovas has also hired Karnisovas assistant GM J.J. Polk and vice president of player personnel Pat Connelly since his arrival at the 'Windy City'.
According to Adrian Wojnarowski from ESPN, Eversley, a native of Canada, is the first black GM in Bulls history.
Marc Eversley, who spent a decade working at Nike, has been in the front office of multiple teams in the association including the Philadelphia 76ers, Washington Wizards and Toronto Raptors.