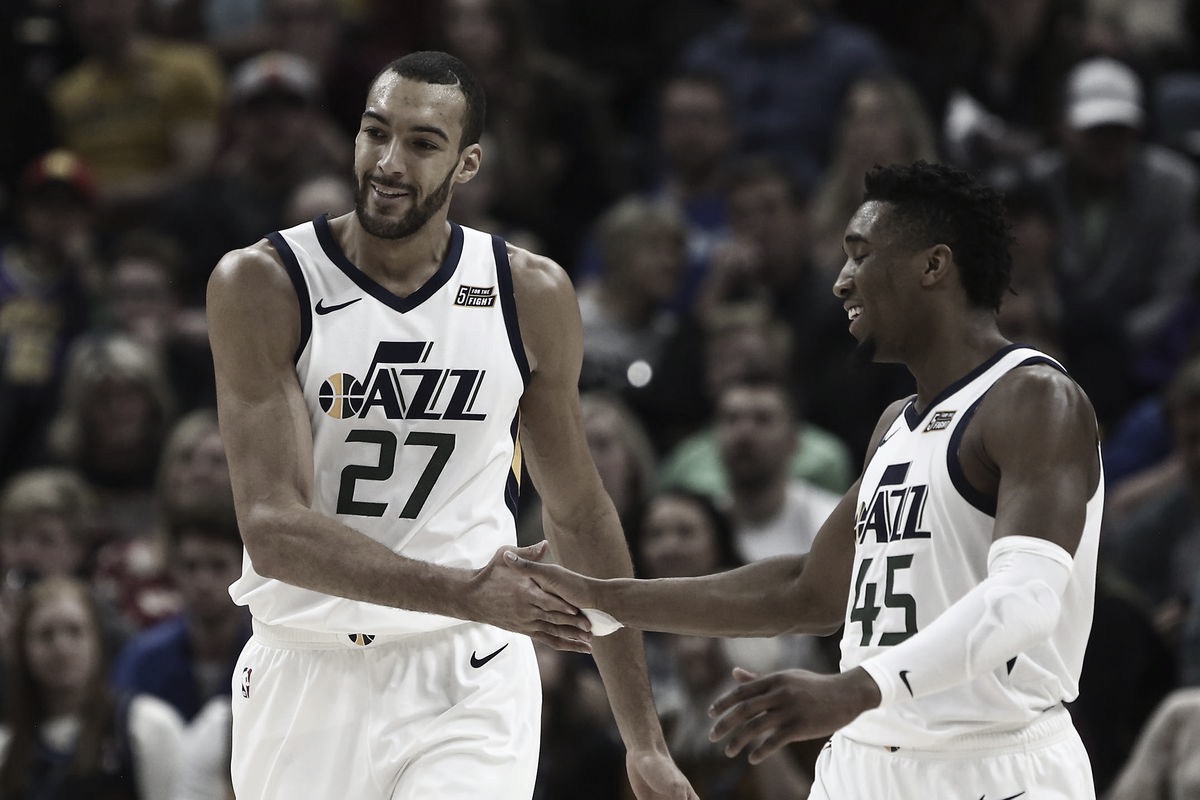 Rudy Gobert and Donovan Mitchell were the first two players in the NBA that tested positive for Coronavirus last March.
The third year player from Louisville seemed pretty upset at the French Center due to his lack of carefulness when it came to the virus prior to testing positive for it.
Many people around the NBA stated that they're relationship as teammates seemed impossible to fix, but the Jazz VP, Dennis Lindsey, revealed that Mitchell is ready to put this incident in the past and move on.
"They're ready to put this behind them, move forward, act professionally. ... We're very pleased with the collective makeup of our group, Donovan and Rudy in particular. We look forward to moving forward."
Multiple sources revealed that before all the COVID-19 situation started, Gobert showed a cavalier attitude toward the virus with his teammates in the locker room, touching them and their belongings.
Before the season got suspended, the Jazz were the fourth best team in the Western Conference at 41-23.