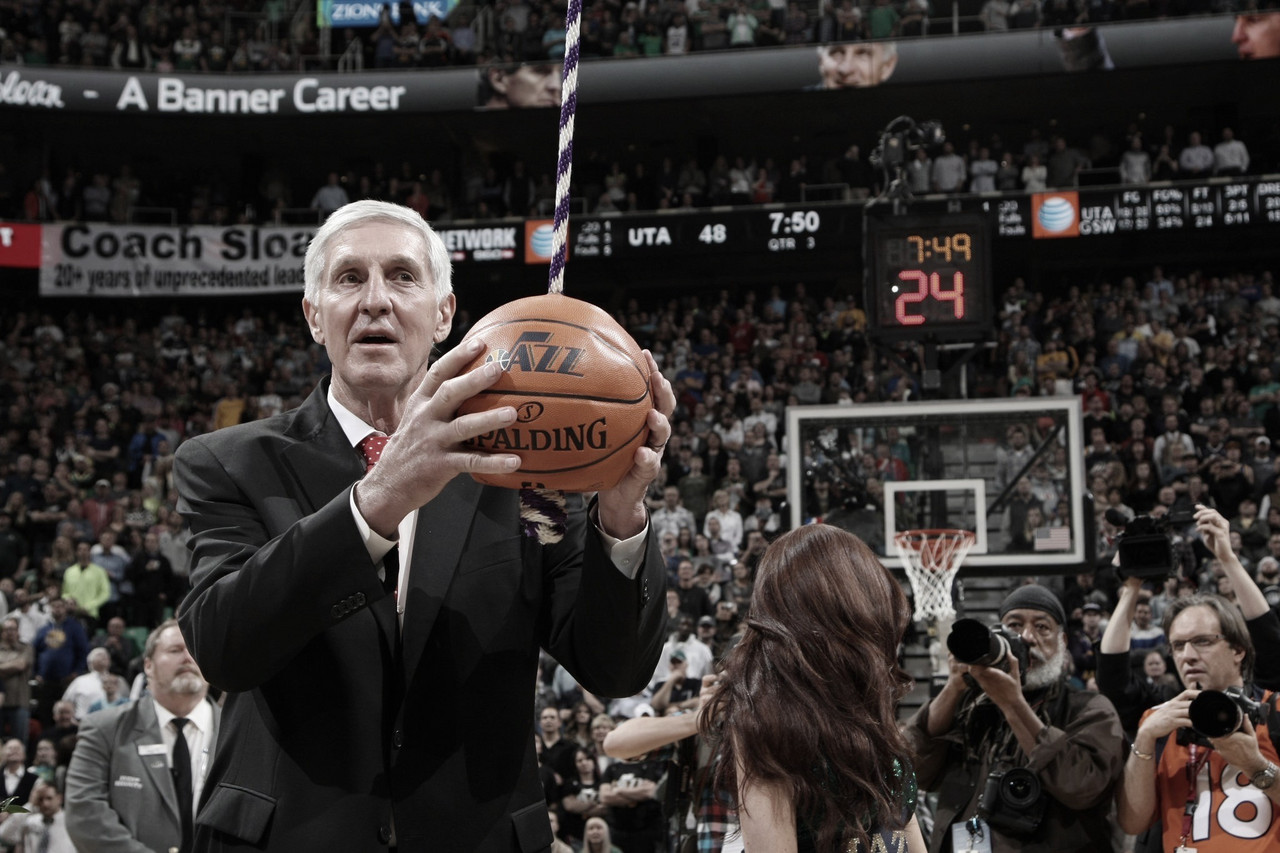 After battling against Parkinson for multiple years, the former NBA coach, Jerry Sloan has passed away at 78 years of age.
The Hall of Famer recorded 1,223 coaching wins, 20 trips to the NBA Playoffs and two NBA Finals appearances with the Utah Jazz, establishing himself as a legend in Salt Lake City.
The Jazz released an official statement confirming Sloan's passing.
Rest easy, Coach ❤️

» https://t.co/5eonFoUR61 pic.twitter.com/ynrk0JnO0V

— utahjazz (@utahjazz) May 22, 2020
Sloan is one of just seven coaches in league history to win at least 50 games in 10 different seasons (Rick Adelman, Don Nelson, Pat Riley, Phil Jackson, Gregg Popovich and George Karl).
Spurs coach, Gregg Popovich, had high praises for Sloan, as he told Adrian Wojnarowski from ESPN.
"He was a mentor for me from afar until I got to know him. A man who suffered no fools, he possessed a humor, often disguised, and had a heart as big as the prairie.'' 'Pop' said. "It's a sad day for all of us who knew Jerry Sloan. Not only on the basketball court but, more importantly, as a human being. He was genuine and true. And that is rare."
Sloan ranks second on the NBA's all-time list for consecutive games coached with one franchise (1,809), and also owns the second most wins with one team (1,127).