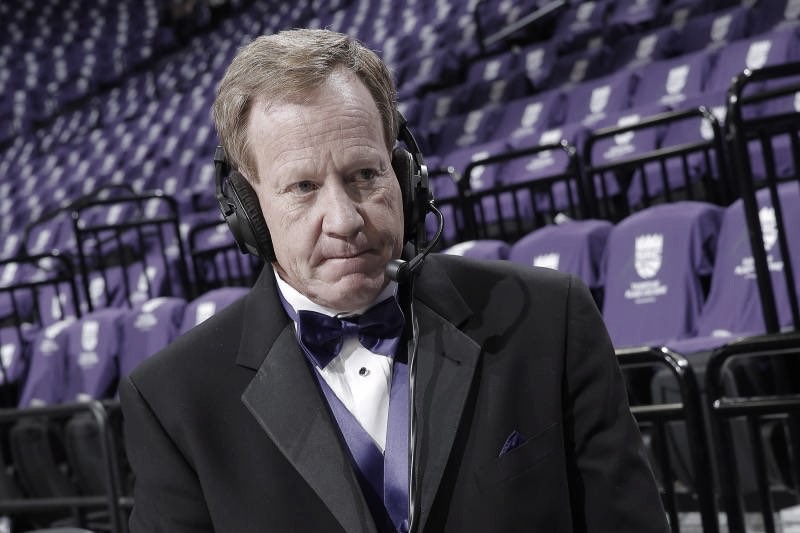 The tension in the United States is at an all-time high at the moment. No matter the race, people are taking the streets demanding equality for African-American's so as justice for the murder of George Floyd by a police officer.
Knowing this, the Sacramento Kings announcer, Grant Napear, made a comment toward DeMarcus Cousins, which was not taken lightly by the organization.
Hey!!!! How are you? Thought you forgot about me. Haven't heard from you in years. ALL LIVES MATTER...EVERY SINGLE ONE!!! https://t.co/DfzKl3w0jm

— Grant Napear (@GrantNapearshow) June 1, 2020
The phrase "all lives matter" is considered by activists as an affront associated with criticism of Black Lives Matter.
The Kings decided to put his job on hold, just for Napear to be fired a couple of moments after.
The announcer, who had been with the team since 1988, created a reputation himself in the NBA as racist, with multiple former Sacramento players like Matt Barnes and Chris Webber talking about the issue.
Demarcus we know and have known who grant is. The team knows as well. I've told them many times. They've seen it. They know who he is. 🤡🤡 https://t.co/4DI4f1DGUp

— Chris Webber (@realchriswebber) June 1, 2020