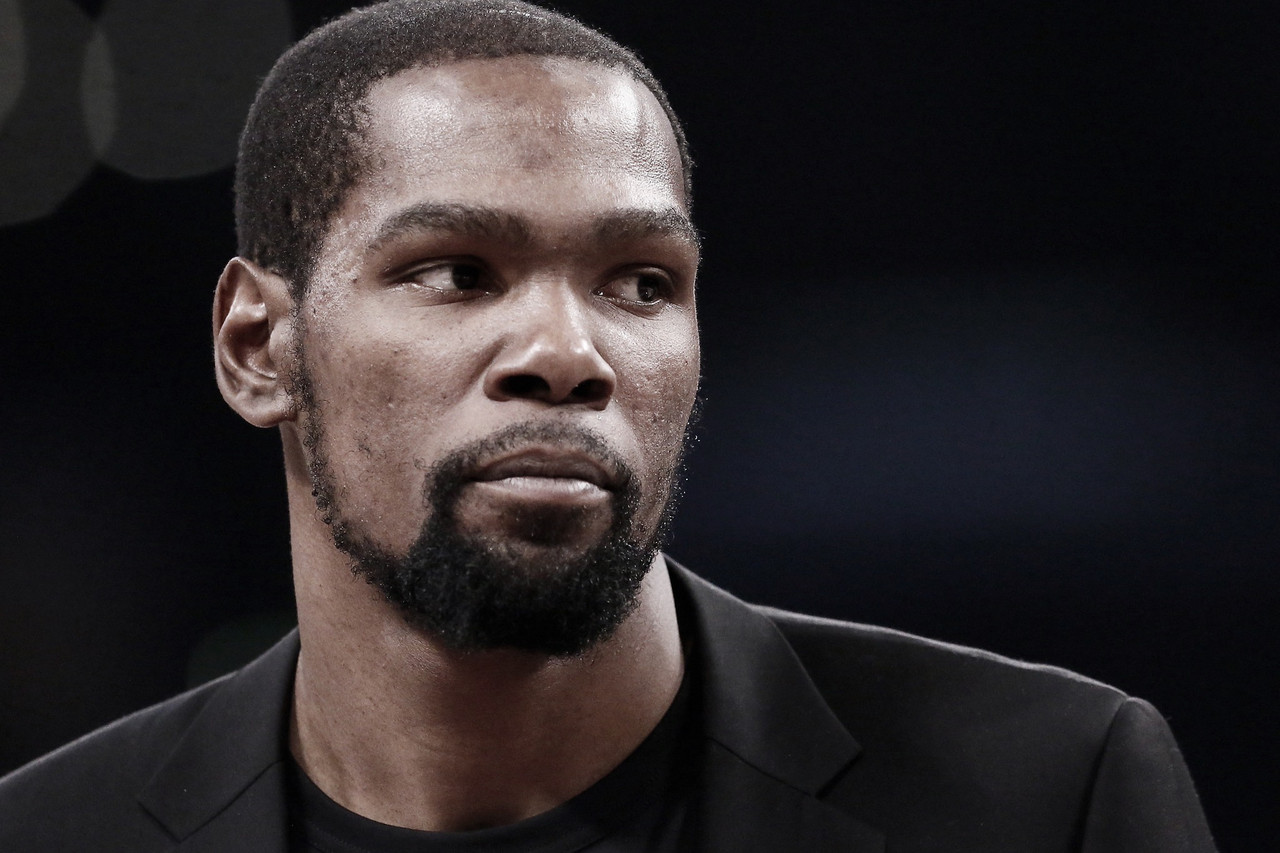 The 2019/20 season of the NBA is coming back for sure in Orlando, and the Brooklyn Nets are currently the 7th. seed in the Eastern Conference.
In an exclusive interview with Marc Spears from ESPN, Kevin Durant confirmed that he will not return from his Achilles injury this season.
"My season is over," Kevin Durant tells @MarcJSpearsESPN. "I don't plan on playing at all." https://t.co/uSVIDQVik8

— Adrian Wojnarowski (@wojespn) June 6, 2020
"My season is over. I don't plan on playing at all... I had no plans of playing at all this season." Durant said. "It gives me more time to get ready for next season and the rest of my career."
On the other hand, it is also confirmed that Nets Guard, Kyrie Irving won't be ready when the season picks back up in Orlando, July 31st. The former NBA champion had a season-ending shoulder surgery on March 3rd.
Both Durant and Irving were the major free agent signings for the Nets last summer. 'KD' hasn't been able to played a game with Brooklyn yet since he suffered an Achilles injury in the 2019 NBA Finals. Irving though, played 20 games this season and averaged 27.4 points, 6.4 assists and 5.2 rebounds per contest.