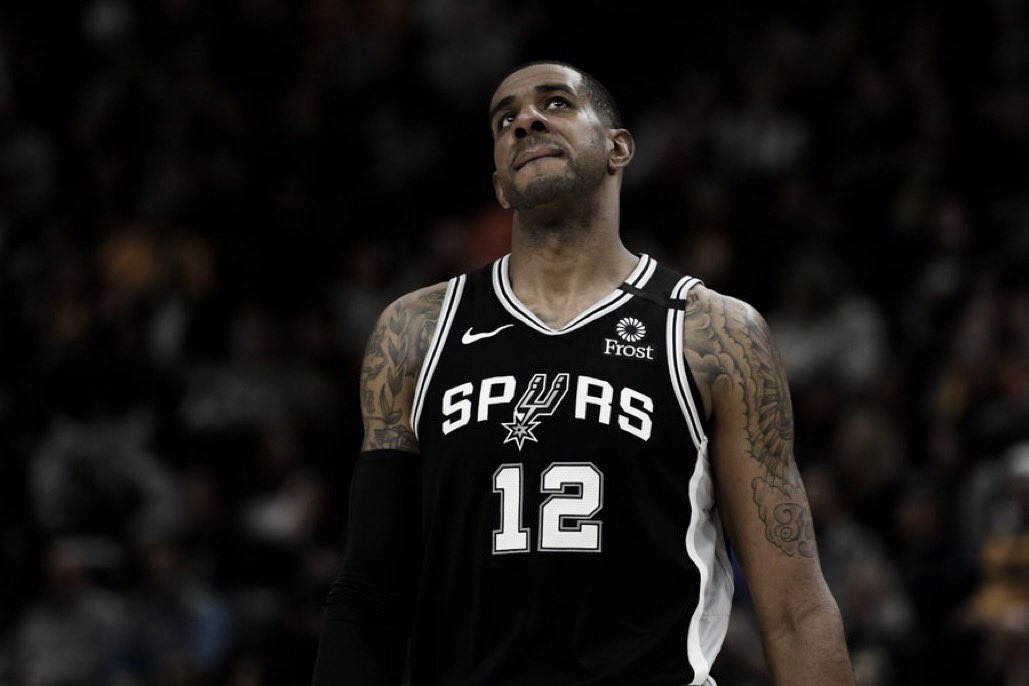 The San Antonio Spurs have reported that Forward LaMarcus Aldridge, underwent arthroscopic procedure and rotator cuff debridement on his right shoulder and will miss the remainder of the 2019-20 season.
The organization announced that the procedure was performed by Dr. Daniel Cooper in Dallas, Texas on April 24.
''Disappointed I won't get to finish the season with my teammates, but excited that I'll be fully ready to go next season and beyond'', Aldridge said.
The Spurs today announced that LaMarcus Aldridge had a surgical procedure performed on his right shoulder, which will cause him to miss the remainder of the 2019-20 NBA season.

MORE: https://t.co/wFM31GwLjq pic.twitter.com/kwfI6hVdXU

— San Antonio Spurs (@spurs) June 8, 2020
San Antonio is currently the 12th. seed in the Western Conference and will travel to Orlando for the last 8 games of the regular season. Gregg Popovich's squad is currently at 27-36, as they will try to make a playoff push.
The Spurs streak is in jeopardy, since they have made the playoffs every single year since the 1996-1997 season, and they are currently five games behind the 8th. seed.