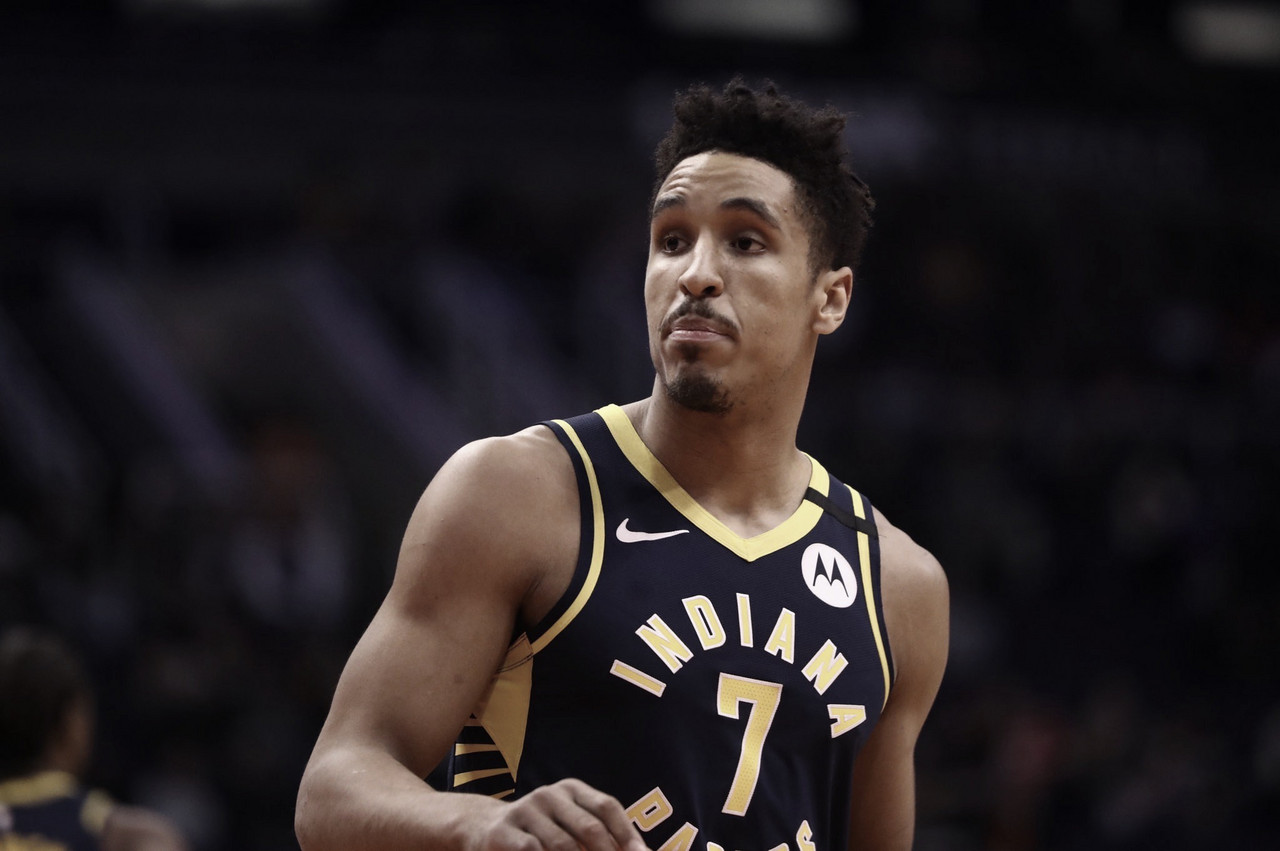 Indiana Pacers Guard Malcolm Brogdon has tested positive for Coronavirus. The former Rookie of the Year becomes the second player in the current NBA to test positive along with Nikola Jokic from the Denver Nuggets.
Despite this, Brogdon expects to be fully recovered and join his team ahead of the resumed season in Orlando.
"I'm doing well, feeling well and progressing well. I plan to join my teammates in Orlando for the resumption of the NBA season and playoffs."
Statement from Malcolm Brogdon

>> https://t.co/wSzjOAF7XE pic.twitter.com/jmclXRQHX3

— Indiana Pacers (@Pacers) June 24, 2020
Brogdon, who suffered a left and hip injury before the league suspended the season, is averaging 16.3 points, 4.7 rebounds and 7.1 assists while shooting 43.9% from the field this year.
Indiana is the No. 5 seed in the Eastern Conference, trailing the Miami Heat by two games for the No. 4 spot.