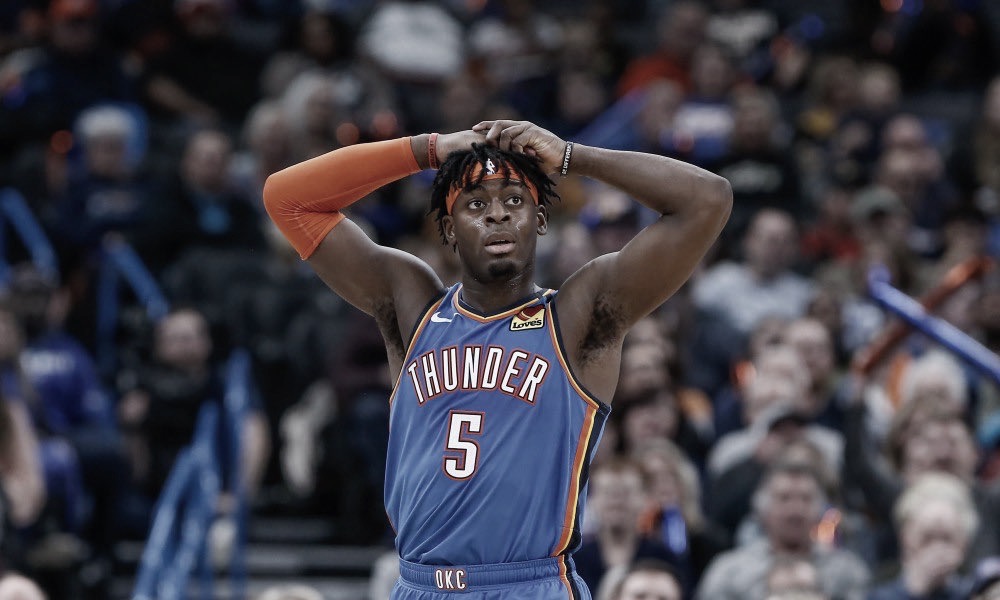 After signing a two-way contract earlier in the season, Lugeuentz Dort from the Oklahoma City Thunder has signed a four-year deal with the franchise worth $5.4 million.
Lu Dort signed a four-year, $5.4 million deal, per league sources. Year one is this season, prorated at $155,647; 2020-21 is fully guaranteed at $1.517m; 21-22 is at $1.782m ($300k guaranteed); 22-23 is at $1.930m ($325k guaranteed).

— Royce Young (@royceyoung) June 24, 2020
Dort became a starter for Billy Donovan's team in only his first year in the league. The Arizona State product, who went undrafted in last year's NBA Draft, led the Thunder to a 16-5 when starting in the lineup.
The Canadian has played 29 games this season, averaging 6.2 points per contest, and becoming a really solid defender.
Thunder Signs Luguentz Dort to Multi-Year Contract

🔗 | https://t.co/hmSVb6oACA pic.twitter.com/DcZy9Fnrxc

— OKC THUNDER (@okcthunder) June 24, 2020
Multiple players from the Thunder squad like Chris Paul, Shai Gilgeous-Alexander, Dennis Schroder and Darius Bazley showed their appreciation for Dort, congratulating him on social media.
The squad is hype about @luguentz contract! @shaiglalex @BazleyDarius @CP3 pic.twitter.com/2gnFJKvubB

— ThunderChats (@ThunderChats) June 25, 2020