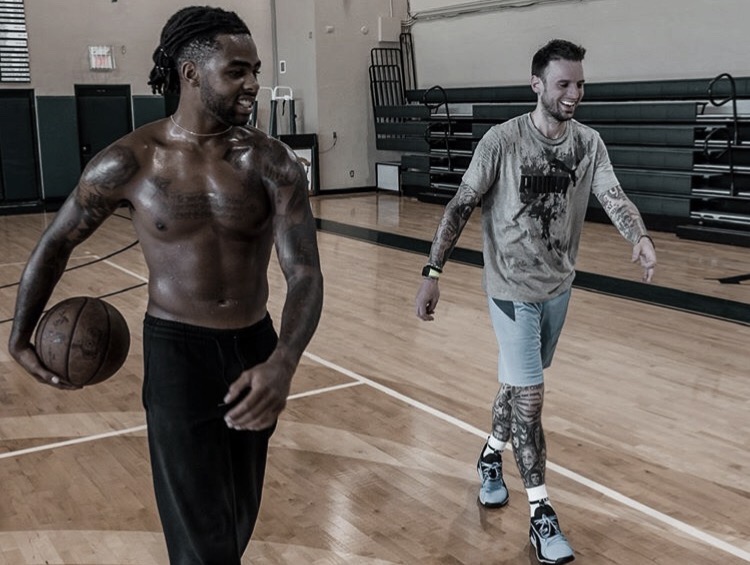 The Minnesota Timberwolves may not be invited to the resumed NBA season in Orlando but that's not an excuse to not put in the work.
Former All-Star D'Angelo Russell, has started preparing for the coming NBA season, alongside his trainer Chris Brickley. The skills coach from Kentucky, who's base is in New York City, flew out to Florida to train the Timberwolves player.
Practicing at La Salle High School in Miami, Brickley and Russell are focusing on improving the guard's mid post-game, so as his counters. Both player and trainer have been working together for a while now, and multiple times Russell has been spotted at 'The Summit Gym' at 'The Big Apple' working out with Chris.
This time was only right that Brickley flew down south to keep helping Russell developing his game.
'DLo', who was signed by the Golden State Warriors last summer and traded to the Timberwolves back in February, played 45 games this season averaging 23 points, 3.9 rebounds and 6.3 assists per contest.