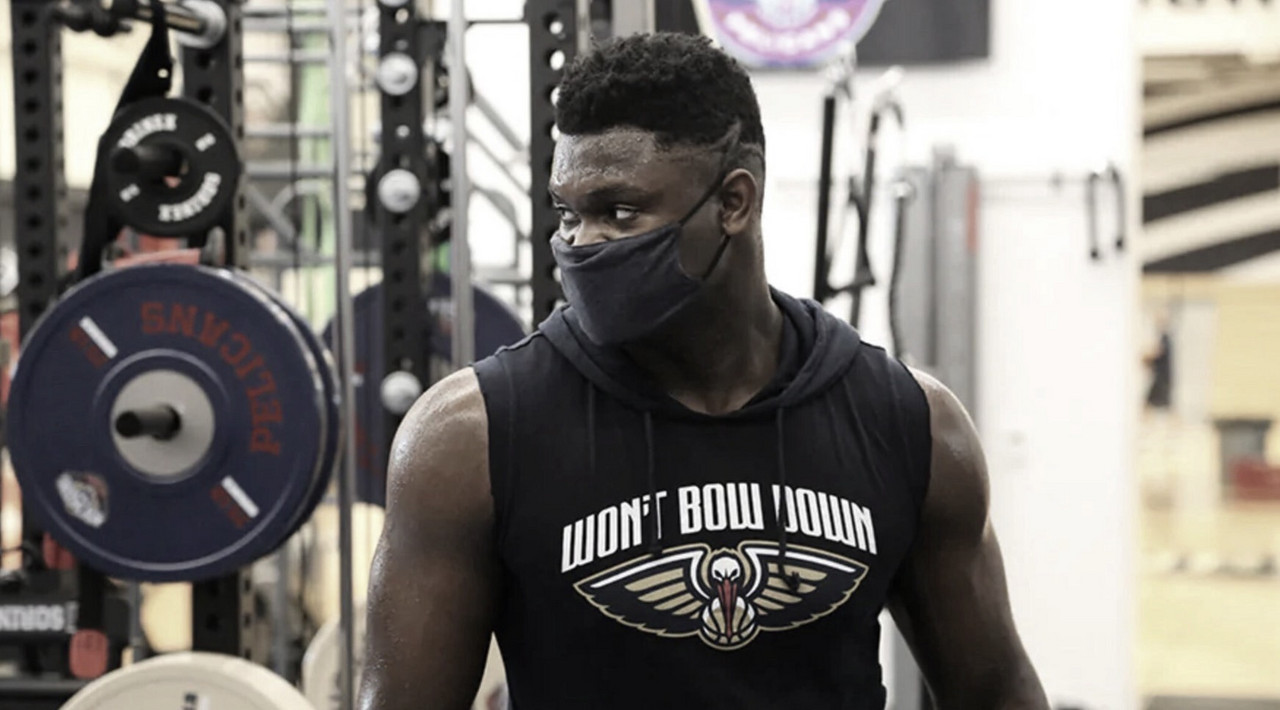 The New Orleans Pelicans are back hungrier than ever and will do everything in their power in order to achieve to ultimate goal, qualifying for the playoffs.
Currently sitting 3.5 games behind the 8th. seed (Memphis Grizzlies) in the Western Conference, Alvin Gentry heads to Orlando with a full squad. Despite three players testing positive for Coronavirus, it is expected that they all fully-recover for the resumed season.
Zion Williamson, who was named the NBA2K21 cover, is excited for what's to come for this young team, specially after not playing since March.
"It's crazy, man," Williamson told the Pelicans press. "We're actually about to go. It's a lot to process, for sure. But I am excited."
Despite Williamson missing the first 44 games of the season recovering from right knee surgery, he sure has made up a lot of ground in the ROTY conversation. The No. 1 overall pick in the 2019 draft is averaging 23.6 points and 6.8 rebounds in 29.7 minutes, while shooting 58.9% from the floor and 46.2% from deep.
"I think this team can be really special when we're all healthy," Williamson stated. "It's just a matter of us coming together...We've got to stick together, keep our emotions high and together, and I think we'll be fine."
The Pelicans have the easiest remaining schedule out of the 22 teams who are traveling to Orlando. They will also feature on national television six out of those eight contests.