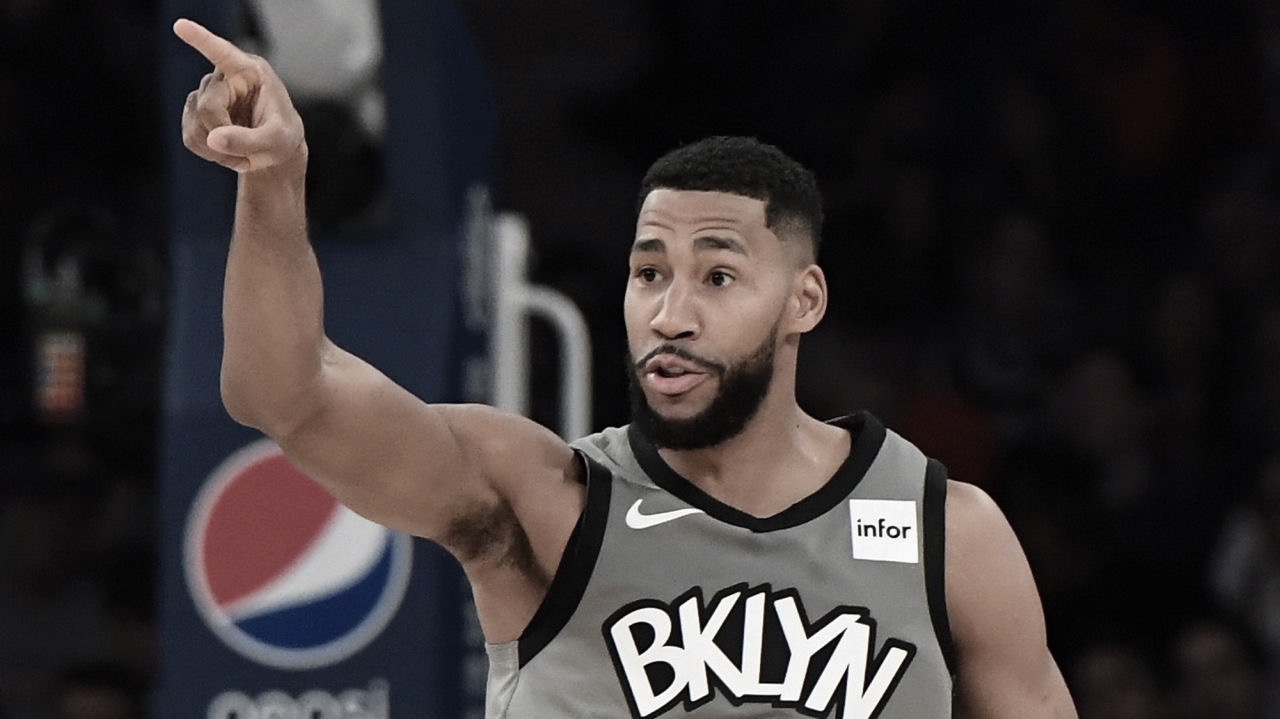 Even though its gonna be hard for the Brooklyn Nets to make it out of the first round in the NBA playoffs, Garrett Temple revealed he will leave Orlando mid-september if they are still playing.
The Nets guard and his partner are expecting a child, and he plans to be there when he's born, according to Malika Andrews from ESPN.
Garrett Temple said he and his partner are expecting their first child in mid-September. If the Nets are still playing, he says he will leave the bubble to be there for his son's birth.

— Malika Andrews (@malika_andrews) July 5, 2020
The Eastern Conference semifinals are scheduled to begin no later than August 30th., while the East finals are scheduled to begin no later than September 15th.
Temple, who has played 55 games this season and is averaging 10 points, 3.5 rebounds and 2.6 assists per contest, has been crutial coming off the bench for Brooklyn this season. The Nets are currently the seventh seed in the Eastern Conference at 30-34.
This was supposed to be a year of improvement for the Nets despite knowing Kevin Durant was not gonna play all season, but it hasn't. Mike Atkinson was fired and the Nets named Jacque Vaughn as the interim head coach halfway through the season.
Also, players like Kevin Durant, Kyrie Irving, DeAndre Jordan, Wilson Chandler, Nicholas Claxton, and most likely Spencer Dinwiddie, won't be traveling to Orlando due to Coronavirus, health concerns or injuries.
Boston Celtics' Gordon Hayward, also confirmed he will leave 'The Bubble' in case his fourth child is born during his time at Orlando.