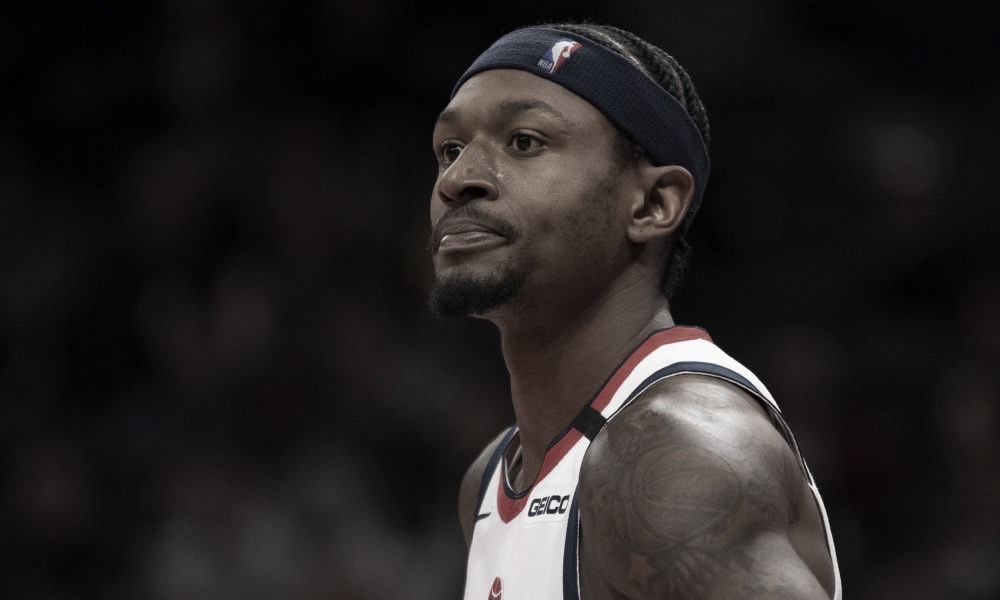 If the Washington Wizards chances of making the playoffs were slim, they have gotten even slimmer.
The organization has confirmed their star, Bradley Beal will not play in restarted NBA season due to a shoulder injury. Wizards revealed the decision was made in full consultation with the team's Chief of Athlete Care & Performance Daniel Medina, Orthopedist Dr. Wiemi Douoguih, Beal and his representation.
OFFICIAL: Bradley Beal will not participate in the NBA restart due to a shoulder injury. https://t.co/fd0eOT0Baf

— Washington Wizards (@WashWizards) July 7, 2020
Washington is currently the 9th. place in the Eastern Conference at 24-40, six games behind the 8th. seed (Orlando Magic).
Beal, who had a career-year at Washington, was snubbed from the All-Star Game. The shooting guard still managed to put some incredible numbers up though, averaging 30.5 points, 4.2 rebounds and 6.1 assists per game, while shooting 45% from the field and 35% from three point line.
With his incredible stats, Beal joined Stephen Curry, Dwyane Wade, LeBron James and Michael Jordan as the only players in history to average at least 30.0 points, 6.0 rebounds and 4.0 assists per game on 45.0% or better shooting in a single season since 1975.