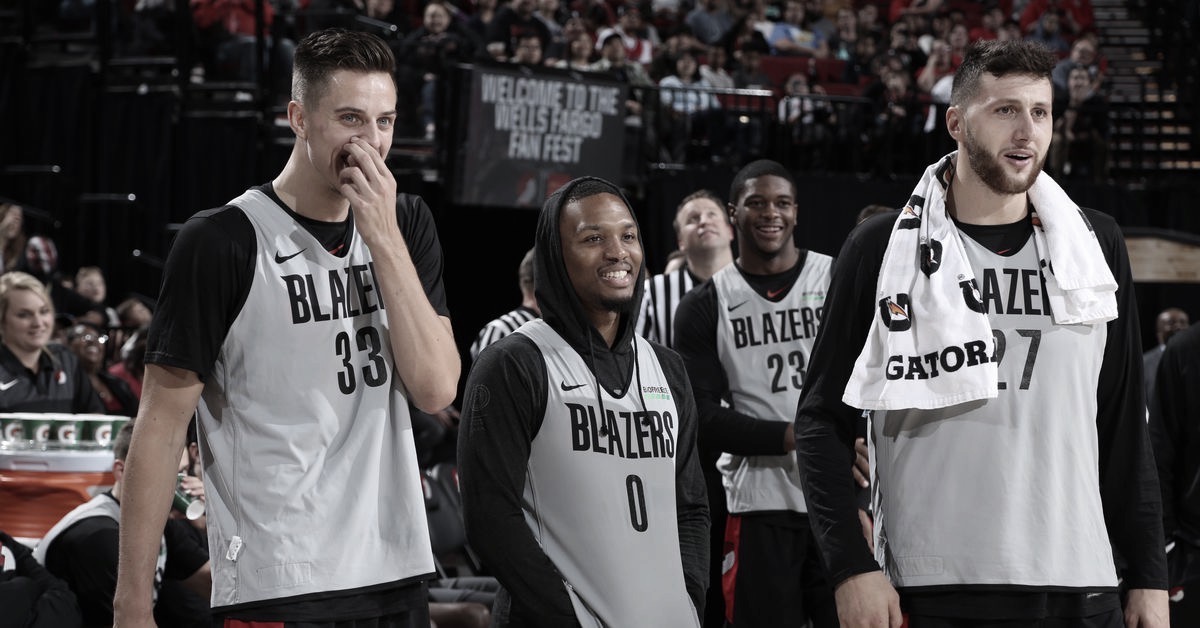 The race for the eight seed in the Western Conference has never been tougher, as six teams are fighting for that last playoff spot. This means every organization needs to be 100% in order to have a chance of squeeze into the playoffs.
This is the case for the Portland Trail-Blazers, who despite not having Trevor Ariza for the remainder of the season, they will have two of their big men back for the Orlando restart.
Both Jusuf Nurkic and Zach Collins have been great for Terry Stotts' team.
Portland Trail Blazers coach Terry Stotts on Jusuf Nurkic and Zach Collins practicing today: "They both looked like the way we remembered them." Portland is a dangerous threat for this restart.

— Chris Haynes (@ChrisBHaynes) July 12, 2020
"You couldn't tell that either one of them had missed any amount of time."

Terry Stotts on Jusuf Nurkic & Zach Collins#RipCity

— AJ McCord (@AJ_McCord) July 12, 2020
Nurkic, who hasn't played a game since 2018, has career averages of 11.6 points and 8 rebounds per game. The Center fractured his left tibia and fibula last season and has been sidelined ever since.
On the other hand, Collins did start the season playing with Portland, but had to undergo a shoulder surgery back in November 2019. 'Z-BO' is only a third year player, but already has established as a solid player in the Trail Blazers line-up, playing in some big playoff games.
The Trail-Blazers are currently the 9th. best team in the West at 29-37, three and a half games behind the eight seed, Memphis Grizzlies.