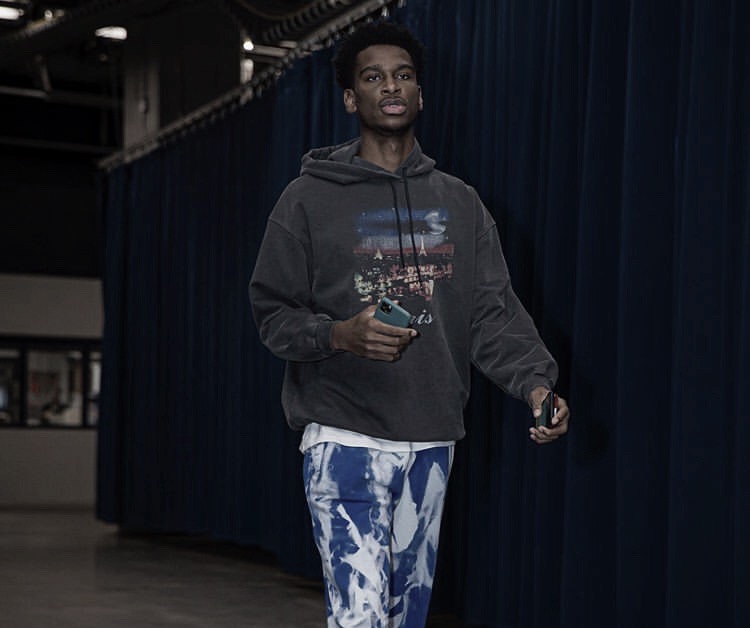 Fashion has always been a trending topic in the NBA, and the tunnel to enter each arena is the place where players get to showcase their unique style.
This won't be the case in the Orlando restart though, as the NBA have stated a new protocol, which calls for players to "be in uniform and warmups when they arrive" to the game.
According to Nick De Paula from ESPN, players will get dressed in full uniform in their respective hotel rooms at the trio of designated resorts at Walt Disney World, then board a team bus for an expected 15-minute drive to the ESPN Wide World of Sports Complex and HP Field House's primary game court.
P.J Tucker, Russell Westbrook, Kyle Kuzma, Jordan Clarkson and Shai Gilgeous-Alexander are some of the players who tend to surprise the fans with their unique styles when walking-in to arenas, and will all be at the Orlando restart.
The Rockets Forward even said that it takes away a bit of the game-night experience for the players.
"That is crazy," Tucker said. "I think that takes away [from] originally what getting dressed was all about... To me, it's like a mindset, getting dressed and getting ready to go to my game. It puts me in the mindset that I'm ready to work and helps me find my focus."
De Paula also revealed that the NBA has already provided all players and team personnel with face coverings as part of their arrival package in Orlando.