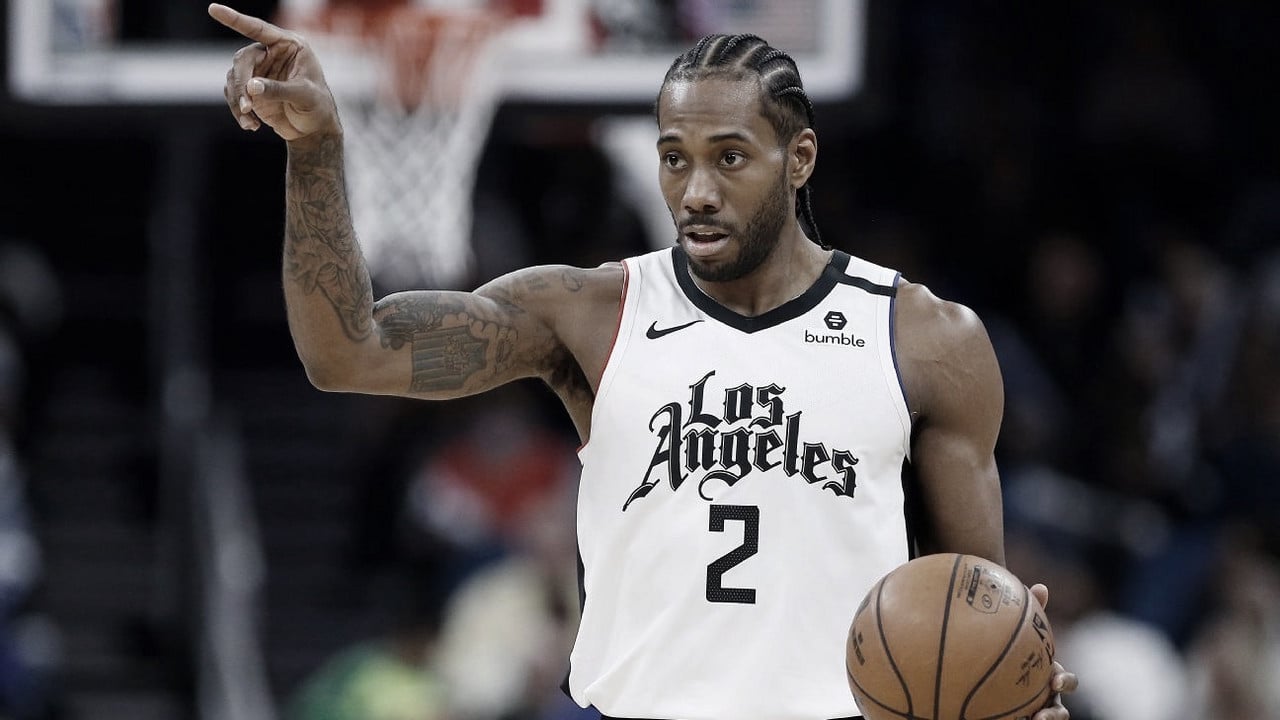 Kawhi Leonard dropped some gems in his first interaction with the media at the Orlando restart, as he talked about the 'Black Lives Matter' movement and the social injustice in the country in general.
'The Klaw' expressed that wether players change their last names on their jerseys with messages of social injustice or not, it is not gonna make much of a difference if they don't put in the work.
"I'm going to continue what I've been doing. Giving back to my community, educating my community," Kawhi said. "It doesn't matter about a statement on the back of our jerseys, it's about doing the work."
Leonard stated that seeing acts of police brutality and racial injustice are "nothing new" to him and that he's going to continue to focus on educating people, including his teammates.
Despite not being loud about it, Leonard has supported the community in multiple ways, specially in his home state, California.
He partnered with the Clippers foundation and non-profit Baby2Baby to give a million backpacks to all students in Moreno Valley, his hometown, as well as other L.A.-based school districts, like Inglewood Unified and Los Angeles Unified.