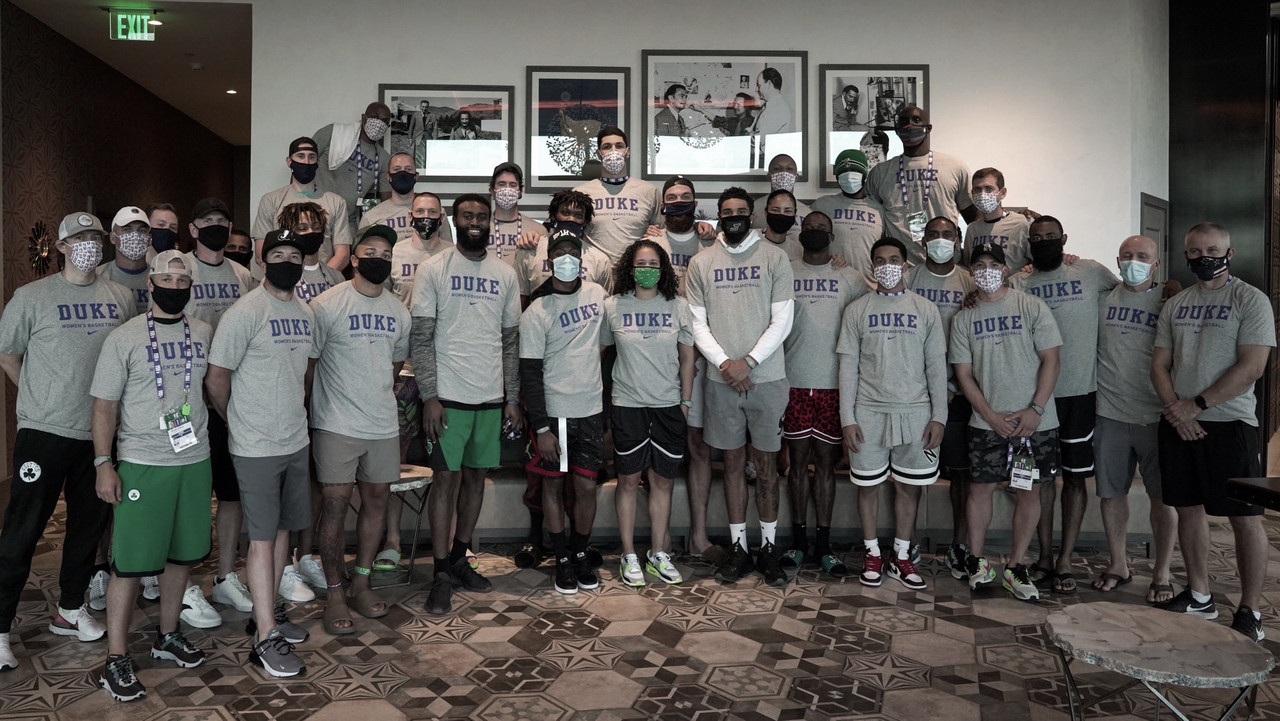 The Boston Celtics Assistant Coach, Kara Lawson has agreed with the Duke Blue Devils to become the head coach of the Women's Basketball team.
The entire Boston squad, led by Jayson Tatum, decided to honor the WNBA Hall Of Famer by wearing Duke shirts at 'the bubble' in Orlando. 'JT' is the only player from the Celtics who played for the Blue Devils in the NCAA.
Coach Lawson, who will become the first African-American coach in program's history, took over twitter, as she wrote about what her time at Boston has been and how the players have impacted her life.
''I have loved my time with the Boston Celtics. Our players are authentic, intelligent, creative and passionate men. They motivated me each day to be my best for them,'' Lawson said. ''I love them and I will miss them.''
It's been an emotional few days for me. And, while I couldn't be more excited for the opportunity in front of me at Duke University, I would be remiss if I didn't talk about the team I'm leaving behind. These men have changed my life. (1/3) pic.twitter.com/zALBSwvkGH

— Kara Lawson (@karalawson20) July 14, 2020
Lawson was the 5th pick of the 2003 WNBA draft and spent 13 seasons in the league. Having success as a player and as a coach, there's no doubt Duke got themselves a good one.