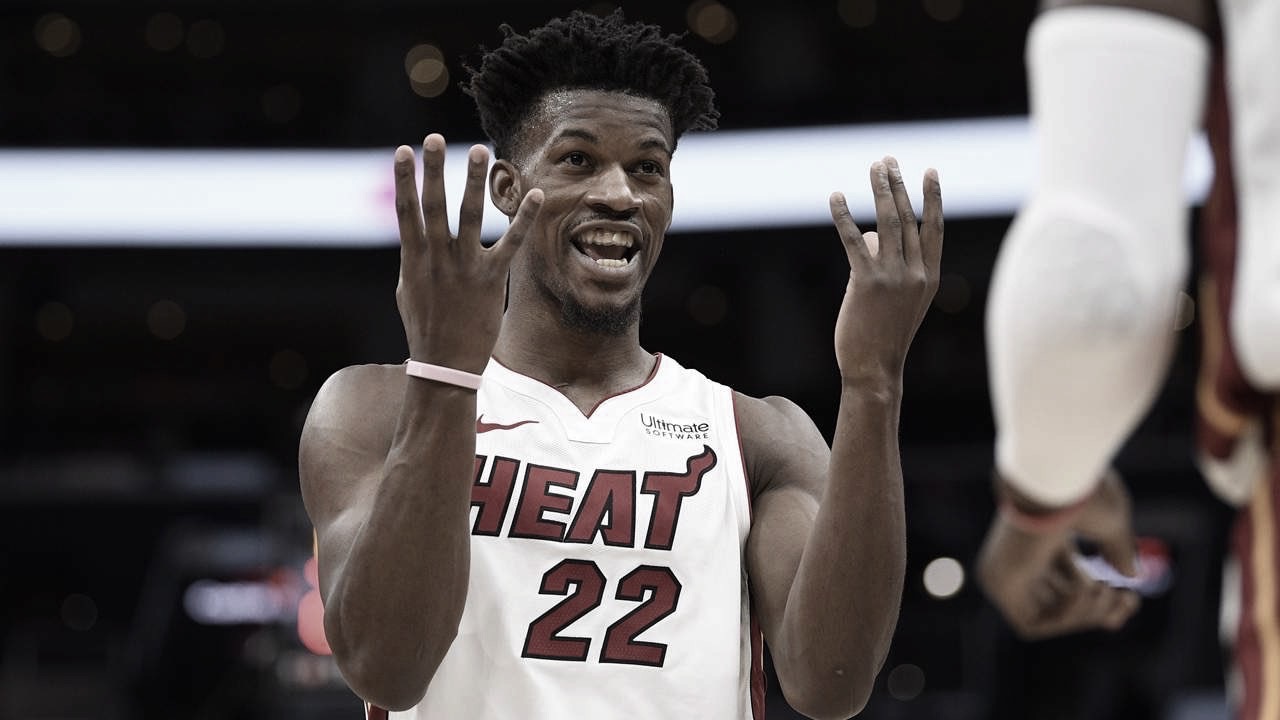 Something that we've learnt during this pandemic is how well some players use their platform to impact their communities. Whether is related to COVID-19 or the social injustices that are happening in the country, some of them have shown they are more than athletes.
One of the is Jimmy Butler from the Miami Heat, who has revealed he is planning on not wearing anything on the back of his jersey for the Orlando restart.
"With no name, it's going back to who I was. I'm no different than anybody else of color and I want that to be my message in a sense that just because I'm an NBA player, everybody has the same rights no matter what." Butler said.
Jimmy Butler wants a blank space instead of his name on the back of his jersey. (h/t @ClayWPLG) pic.twitter.com/65GoeF8BaE

— Legion Hoops (@LegionHoops) July 14, 2020
The 30 year-old told reporters that the league hasn't signed off on his request.
"Not just yet," he said. "Not just yet. I'm hoping I get that opportunity, though. I really am."
The Miami Heat also announced the messages players will be wearing in the back of their jersey, with 'Black Lives Matter' being worn by six different players, including Bam Adebayo, Tyler Herro and Udonis Haslem.