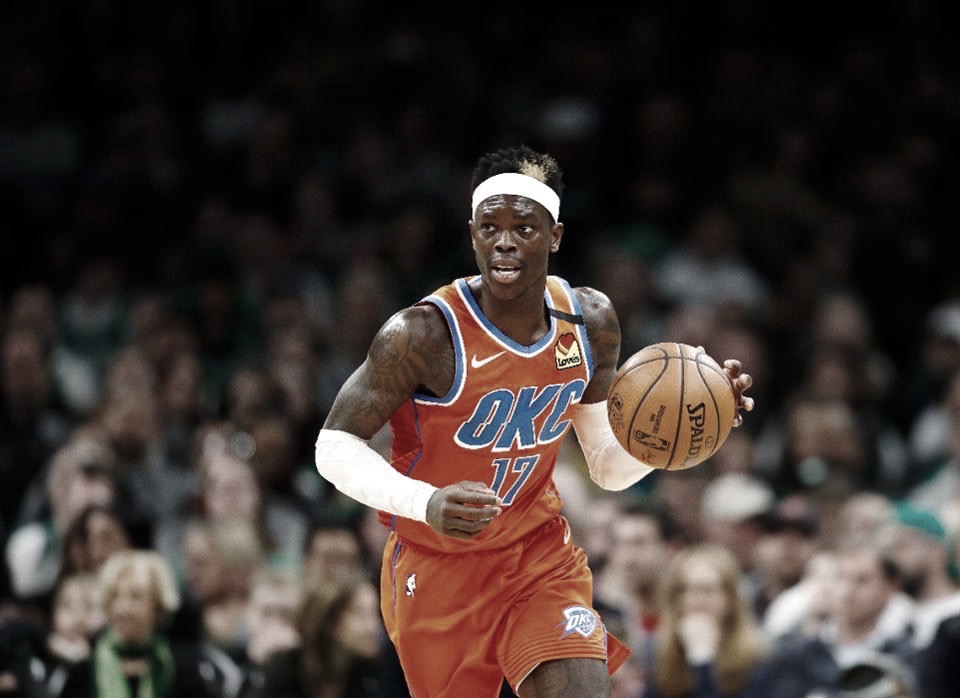 Oklahoma City Guard, Dennis Schroder announced that his wife is expecting a child, and will supposedly be born the first couple of weeks of August. Therefore, the German player plans to leave the NBA campus for three to four weeks.
Schroder must quarantine for four days upon returning to the Orlando campus as long as he tests negative for the coronavirus each day they were off campus.
"For me it's tough," Schroder said. "I love my teammates, I love basketball, but family comes first all the time. I'll try to make something happen with the organization. I sacrifice a lot for my team, but like I said, we still gotta get on the same page that I can see my family maybe when the baby is coming. We're going to make it work."
He joins Gordon Hayward and Garrett Temple as the players who will leave the ESPN Wide World of Sports Complex in the Walt Disney World Resort because their partners are expecting a child.
The Sixth Man of the Year candidate is averaging 19 points per game while shooting 38.1% from three. When in the line-up alongside Chris Paul and Shai Gilgeous-Alexander, the Thunder are one of the most dangerous teams in the league.