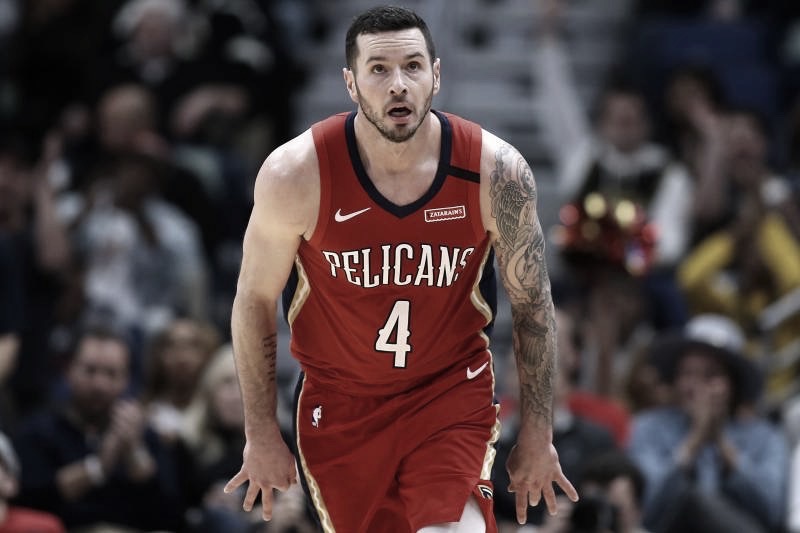 New Orleans are one of the six teams who will try to get that last playoff spot in the Western Conference. The Pelicans have many storylines this season, including Brandin Ingram's breakout year, Zion Williamson's rookie season, among many more.
One of them is JJ Redick's streak, which will be in jeopardy at Orlando. The Pelicans sharpshooter has been to the playoffs in every single competition he's played in since high school.
Four years of high school and four postseason appearances, four years at Duke and four NCAA Tournaments appearances and 13 years in the NBA and 13 playoff appearances. Redick has always been a solid team player who can fit and contribute on any roster in the NBA.
Since he was drafted back in 2006, Redick has played for five different teams, including the Orlando Magic, Milwaukee Bucks, Los Angeles Clippers, Philadelphia 76ers and now, New Orleans Pelicans.
His development over the years in the association has been remarkable, since he's now able to put the ball on the floor and make plays driving to the basket.
The 36 year-old veteran will try to keep the streak alive, as he has been crucial for Alvin Gentry's team this season, averaging 14.9 points, 2.6 rebounds and 2 assists per game. Redick also shoots 45% from three and 90% from the free throw line.