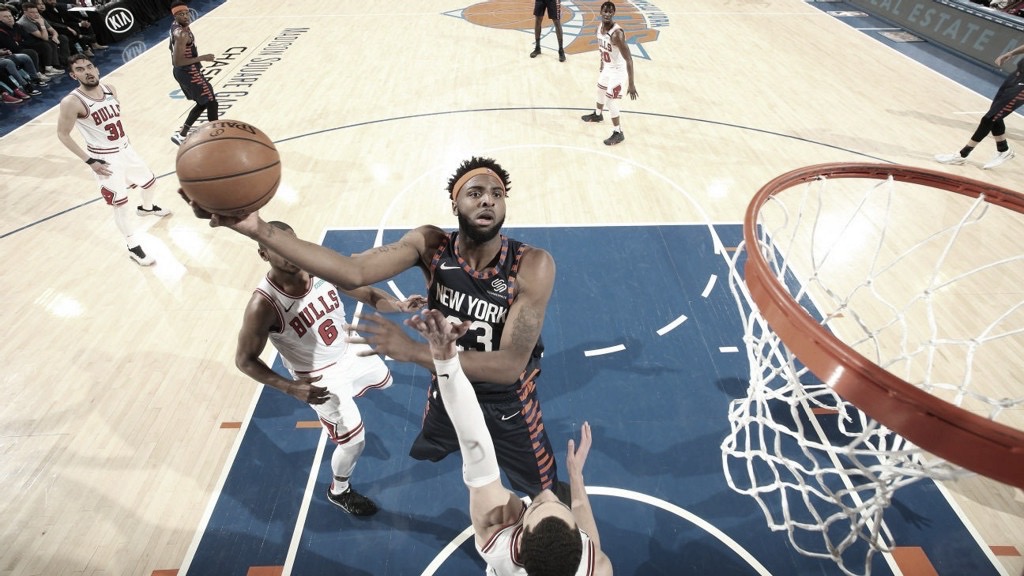 The New York Knicks may have had a terrible season, winning only 21 games. But, there's still some positives to take out of it, like having a solid young core of players led by the 2019 No. 2 overall pick, RJ Barrett.
In this case was not the Canadian who reached a milestone, but the Center, Mitchell Robinson. At only 22 years of age, he will break Wilt Chamberlain's field goal percentage in a season record if he isn't passed by players participating in Orlando.
Knicks' Mitchell Robinson will set NBA record for single-season FG percentage if he isn't passed by players participating in Orlando, per an SNY source familiar with the matter. Robinson finished the year with a 74.2 FG%. Wilt Chamberlain has the single-season record (72.7%).

— Ian Begley (@IanBegley) July 17, 2020
The seven footer, who averaged 9.7 points, 7.0 rebounds, and 2.0 blocks per game this season while seeing 23.1 minutes of actions per night, will end his season with shooting at a 74.2-percent clip. Chamberlain shot the ball at 72.7-percent the year he set a single-season record.
The only realistic player who could take this away from Robinson is Rudy Gobert from the Utah Jazz, who is currently second in the league shooting just under 70-percent from the field. The French Center will have to shoot 88-for-88 in Orlando to beat the Knicks Robinson's mark.