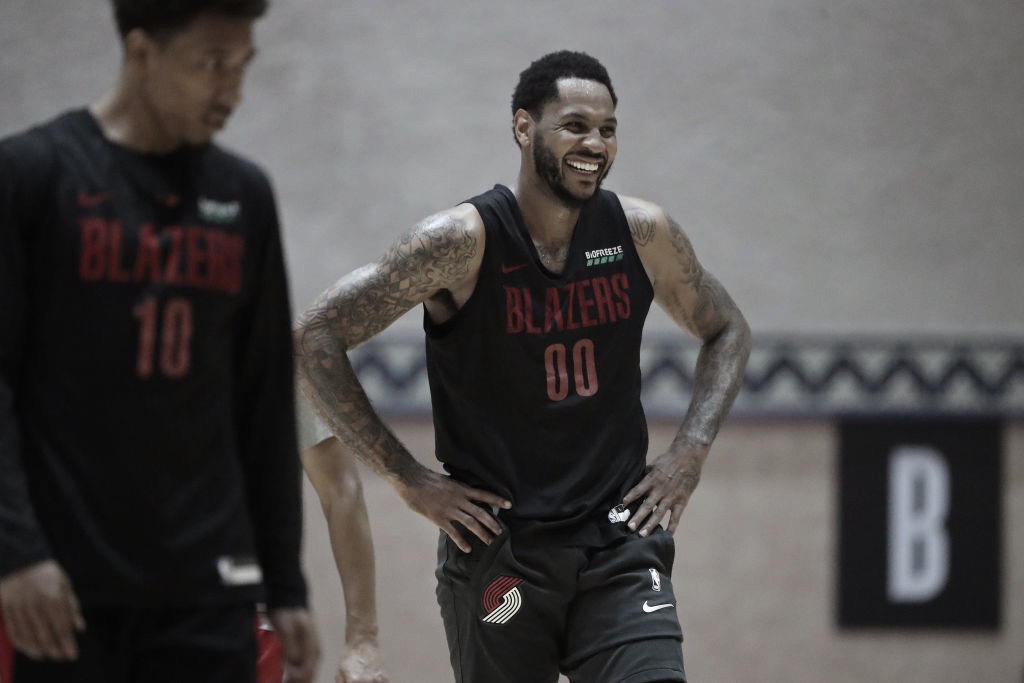 Don't refer to Carmelo Anthony anymore as 'Hoodie Melo', 'Olympics Melo' or 'Beanie Melo' but 'Skinny Melo'. The Trail Blazers Forward is looking healthier than ever, as he looks ready to go for the NBA season restart at Orlando.
The former NBA scoring champion showed up to Walt Disney at his lowest playing weight since the mid-2000s.
"Every summer it's a different name for me. This summer is 'Skinny Melo,'" Anthony told reporters. "There's 'Hoodie Melo', 'USA Melo', there's so many different Melos out there. But at the end of the day, I'm me."
17 years in the league and Carmelo is looking really healthy, as he revealed the reason why he dropped weight is because head coach Terry Stotts told him he'd be playing small forward once play resumed.
Anthony is no strange to the position, but since 2012 he has been rotating between the 3 and 4, as the NBA has evolved over the past decade.
"I kind of challenged myself to get down to that weight where I feel comfortable with playing the 3, comfortable running around and utilizing things I can do within our system from playing the 3... I haven't seen 230, 235 since early, early in my career."
There was a lot of uncertainty when Portland signed Carmelo earlier this season. The 36 year-old has proved everyone wrong, as he has played in 50 games this year and averaged 15.3 points and 6.1 rebounds per game.