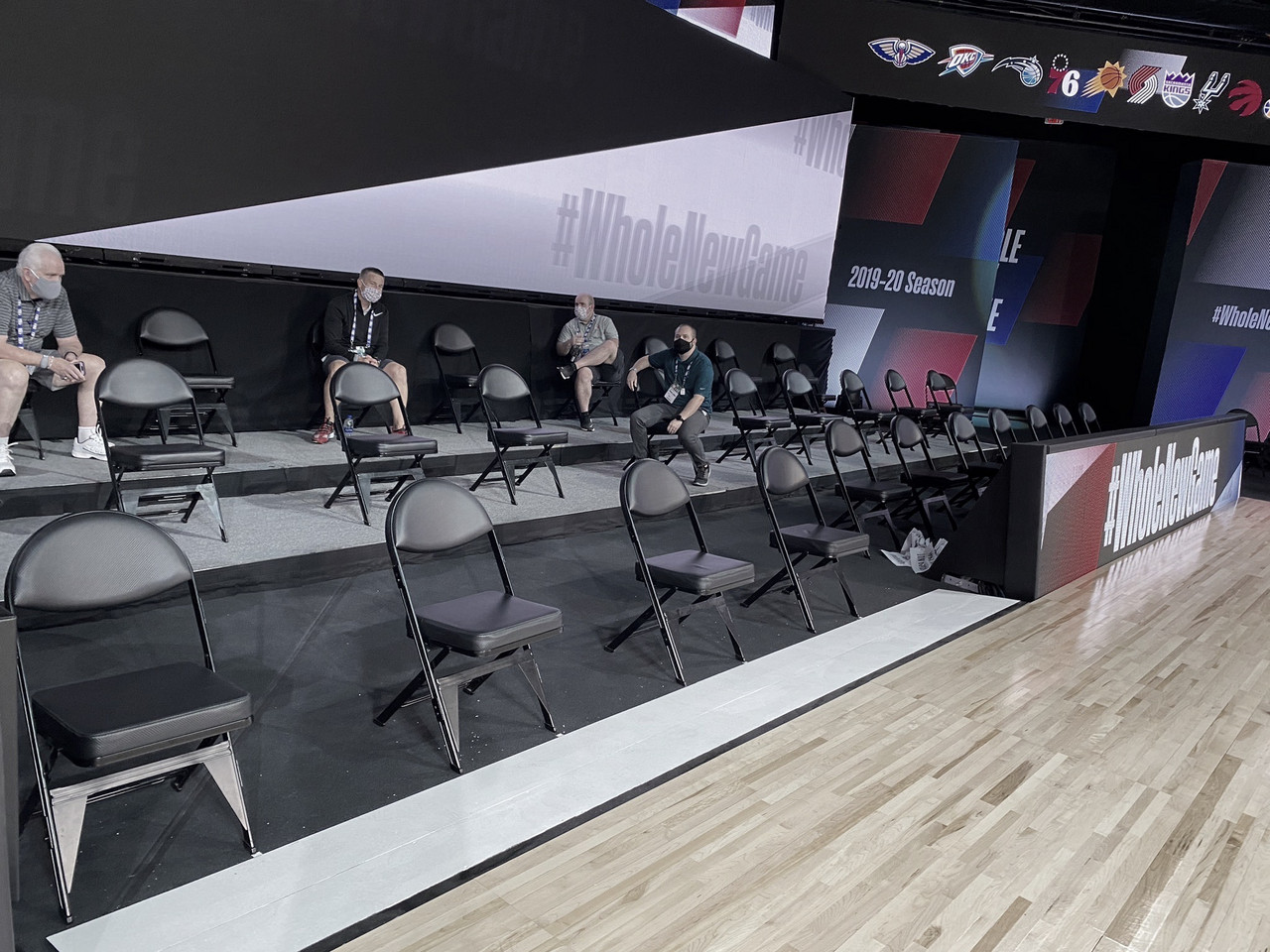 The NBA keeps taking all the necessary measures in order to maintain everyone safe at the Walt Disney World Resort in Orlando. 22 teams of at least 30 people are inside 'the bubble', and the league still has managed to not get a single COVID-19 positive test since July 13th.
That has to continue, therefore the league is installing 'timeout chairs' to be used during games, according to Shams Charania from The Athletic.
Sources: The NBA has informed teams that they are installing "Timeout Chairs" during games:

- Movable chairs to court so players and coaches can huddle, but players must stand/sit around chairs apart from bench
- Chairs cleaned by team staff at end of each timeout

— Shams Charania (@ShamsCharania) July 22, 2020
The chairs will be mobile, and will be used to allow for huddling on the court during timeouts. Players will not be able to sit on the bench during timeouts, and these mobile chairs will be cleaned after each timeout by team staff.
As positive tests continue to rise in Florida, the association is doing everything in their power in order to keep everything clean inside 'the bubble'.
Since everything was being planned during June, the NBA confirmed it will have two rows on the bench for each team. Both rows consist of players and coaches but only the ones in the second row will be obligated to wear a mask at all times.