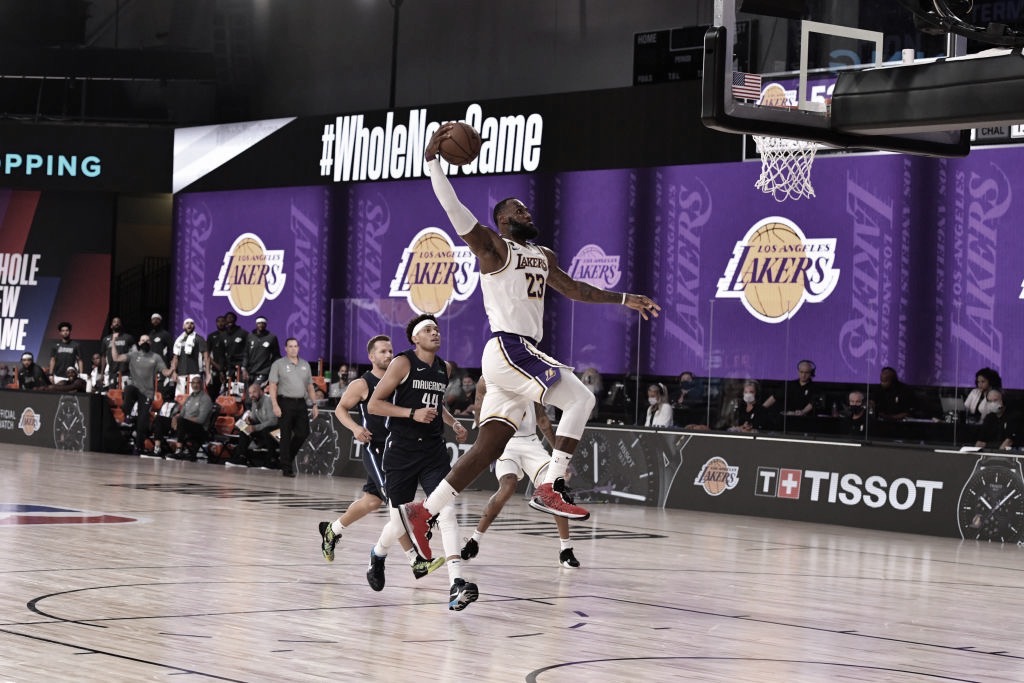 Teams keep making their debuts at Orlando playing four 10-minute quarters, in order to start getting their rhythm back.
After an entertaining day 1 inside 'the bubble', it was time for the frontrunners for MVP this season, LeBron James and Giannis Antetokounmpo, to make their first appearance since March.
Spurs 92-113 Bucks
Despite a good effort by the San Antonio team, coached by Becky Hammon, the best team in the NBA, Milwaukee Bucks managed to blow-out the Spurs.
Giannis Antetokounmpo looked like he never stopped playing, as the current MVP led the way with 22 points. Honorary mention to Spurs guard, Lonnie Walker IV, who played a hell of a game recording 14 points along with 3 rebounds and 2 assists.
Bucks coach, Mike Budenholzer, thinks he will either play Giannis significantly less or not at all in one of the other two scrimmages.
Trail Blazers 88-91 Indiana Pacers
The finally healthy Trail Blazers had a go in their scrimmage debut against the Pacers. Starting Jusuf Nurkic and Zach Collins for the first time since last season, they combined for 20 points, but still wasn't enough to get the victory.
As expected, Victor Oladipo did play but didn't have his best shooting game, being at only 30% from the field. Indiana still had five players in double digits, which was enough to secure a tight win against Portland.
Mavericks 108-104 Lakers
Finally LeBron James made his long-awaited debut at Disney, and he looked as athletic as usual. The show was stolen by Seth Curry though, as the sharpshooter recorded 23 points, on a perfect 8-8 from the field.
Boban Marjanovic from the Mavs also had a big night, 17 points and 13 rebounds in 23 minutes. Lakers, JR Smith, played his first NBA game since last year, and showed he can still produce at a high level.
Its gonna be interesting to see where these two teams end up in a couple of months, as there's no doubt this could've been a preview for what we'll see in the conference finals.
Suns 101-88 Jazz
Phoenix has been really quiet in their time at 'the bubble' and it shouldn't surprise us if they can squeeze into that last playoff spot in the West.
They proved that in their debut, playing great team basketball and having six players in double digits. Ricky Rubio, who joined the team late this month after being diagnosed with COVID-19, did not play.
Utah's starters' saw a max of 21 minutes on the floor, and even gave playing time to 15 guys in their roster, which talks about the way they're approaching these scrimmages.