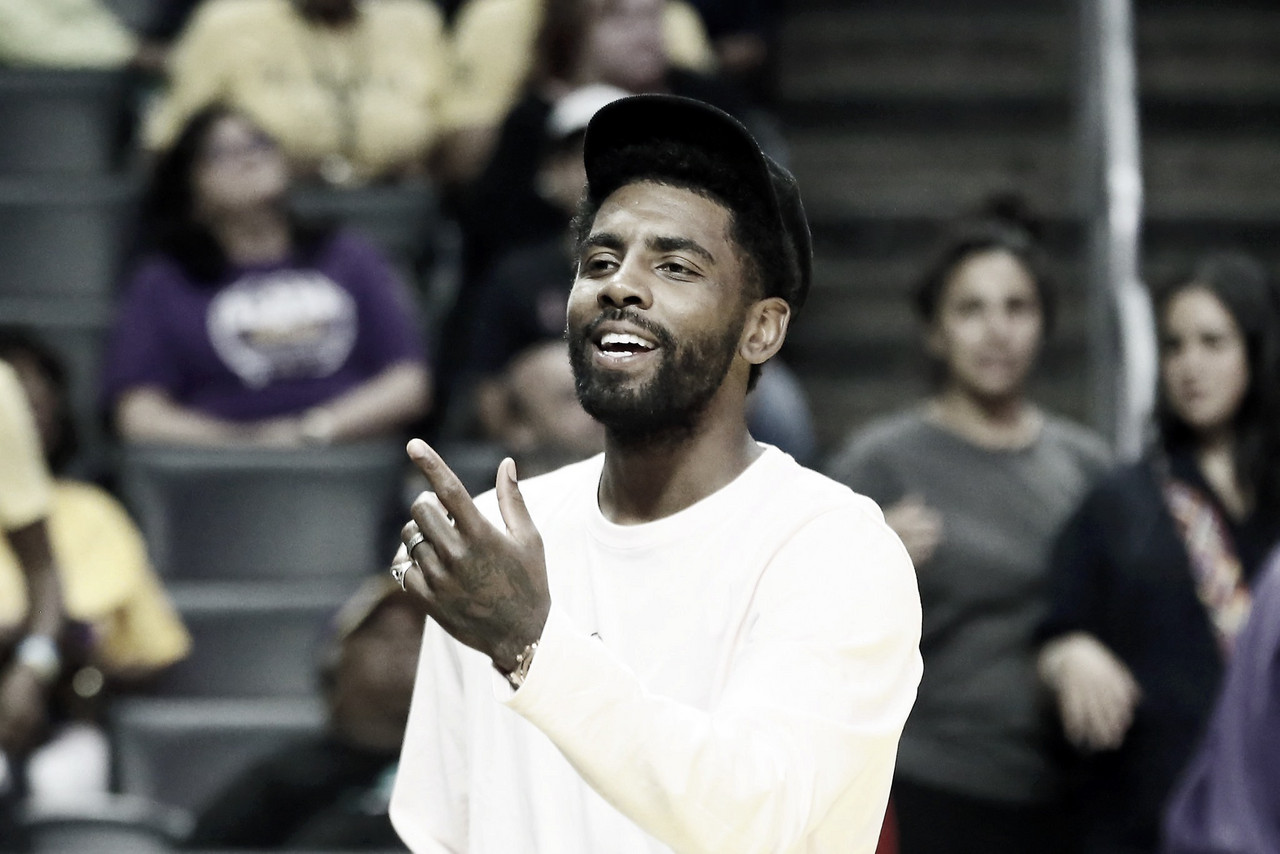 Brooklyn Nets Guard, Kyrie Irving is giving $1.5M to supplement income of WNBA players missing their season, The Athletics' Shams Charania reported.
The initiative will cover players whether they're sitting because of coronavirus concerns or social justice reasons.
Nets' Kyrie Irving has started a $1.5 million fund for WNBA players who choose to sit out the 2020 WNBA season due to personal, professional, health, and/or safety-related reasons.

— Shams Charania (@ShamsCharania) July 27, 2020
In order to be eligible for the fund, ESPN reported players must provide insight into the circumstances surrounding their decision and not be receiving salary support from any other entity. An opt-out for medical reasons must be connected to the coronavirus pandemic.
"Whether a person decided to fight for social justice, play basketball, focus on physical or mental health, or simply connect with their families, this initiative can hopefully support their priorities and decisions,'' Irving said in a statement.
Irving has always been a player who cares about the community, and in this case he decided to create a fund to support his colleagues from the WNBA. During the Coronavirus pandemic, the Nets guard also donated $523,000 to combat food insecurity and to the NYC Food Bank.
He is also producing a special for Breonna Taylor titled 'Say Her Name', in honor of the girl who was fatally shot by the Louisville Metro Police Department.