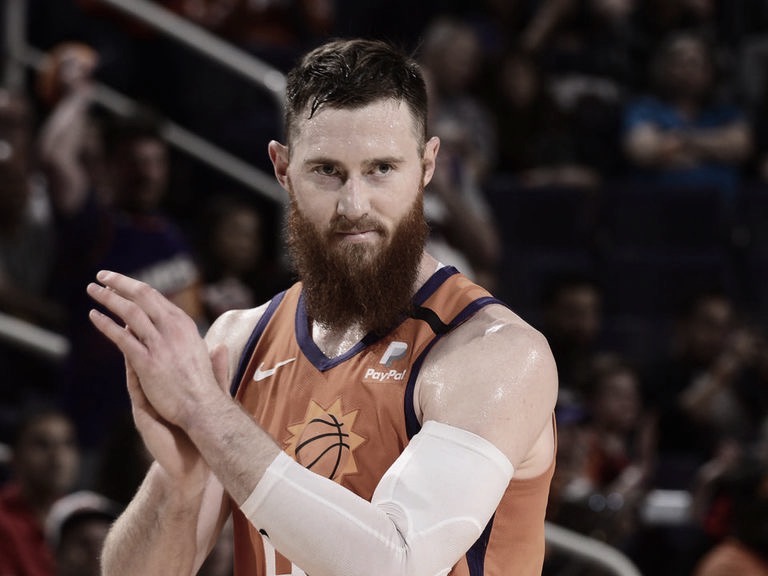 The Phoenix Suns have been really quiet in their time at 'the bubble'. Monty Williams team knows they will have to do some serious work if they want to make a playoff push in the Western Conference.
The team is slowly starting to get to 'full strength', as Center Aron Baynes has arrived to Orlando after being cleared by the NBA. The 33 year-old from New Zealand, who tested positive for Coronavirus, made his way to Orlando but is expected to miss the Suns debut on July 31st.
According to Shams Charania from The Athletic, Baynes was on bed rest for a week and couldn't get consecutive negative tests for over a month.
Baynes averaged 11.5 points and 5.6 rebounds per game in just over 22 minutes of action this season.
Baynes was one of two Suns players that tested positive for COVID-19, as guard, Ricky Rubio also did. The Spanish veteran did rejoin the team in time to participate in two of the scrimmages ahead of the 'seeding games'.
Guard Elie Okobo also joined the team late, as the Suns released an official statement saying his absence was due to personal reasons.
Coach Monty Williams addressed the situation on all three players, as he makes sure they comeback will be slowly but surely.
"As excited as you are to get guys back into the mix, you also have to realize that they've been out of pocket for a while and so you don't want to push too hard."