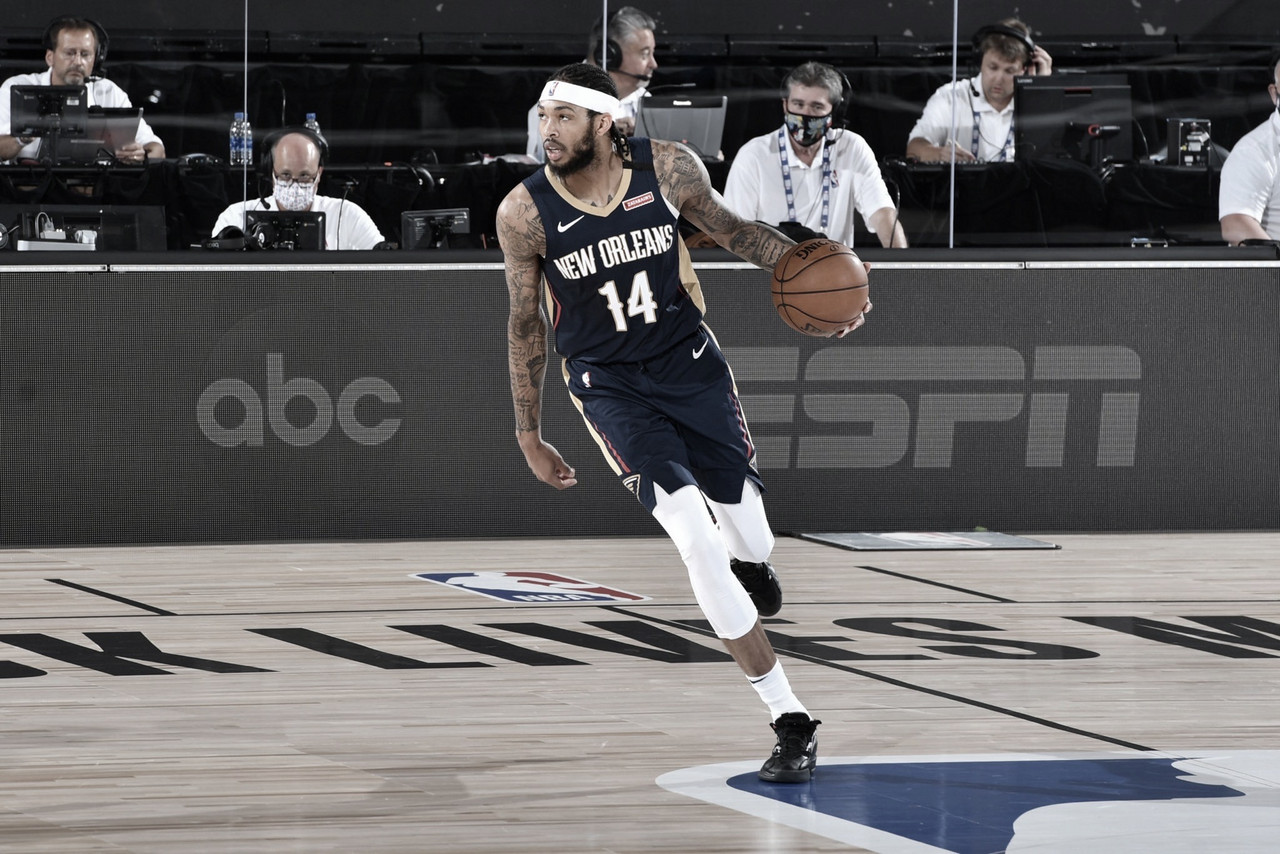 The Pelicans 'stud', Brandon Ingram finally lived up to the hype, as he made his first All-Star Game appearance in his first season at New Orleans.
The former Duke Blue Devil and No. 2 pick, is making a case for being the Most Improved Player in the league this season, averaging more points, rebounds, assists and a better field goal and three point percentage than last year.
He has proven to be an All-Star off the court aswell, helping the community out in different ways.
Ingram made a donation to UNC Lenoir Health Care in his hometown of Kinston, North Carolina, giving the employees 982 pairs of Adidas sneakers to help thank them for their service in fighting Coronavirus. That also happens to be the hospital he was born at.
Since 'BI' is at Orlando for the NBA restart, his parents Donald and Joann, were the ones handing out the pairs.
Love when players utilize their shoe deals for good.

Brandon Ingram donated 982 pairs of Adidas shoes (an $85,000 tab) to the entire hospital staff at UNC Lenoir Health Care, the Kinston, NC hospital he was born at. His parents began handing out the pairs today. pic.twitter.com/LzOTU9qmzR

— Nick DePaula (@NickDePaula) July 29, 2020
"Just to show my appreciation & my family showing appreciation to them because we have a lot of cases down in Lenoir County," Brandon Ingram said.
Brandon's dad, Donald, even stated that this was an $85,000 gift, but said it's not about the price, it's about remembering where you're from and giving back.