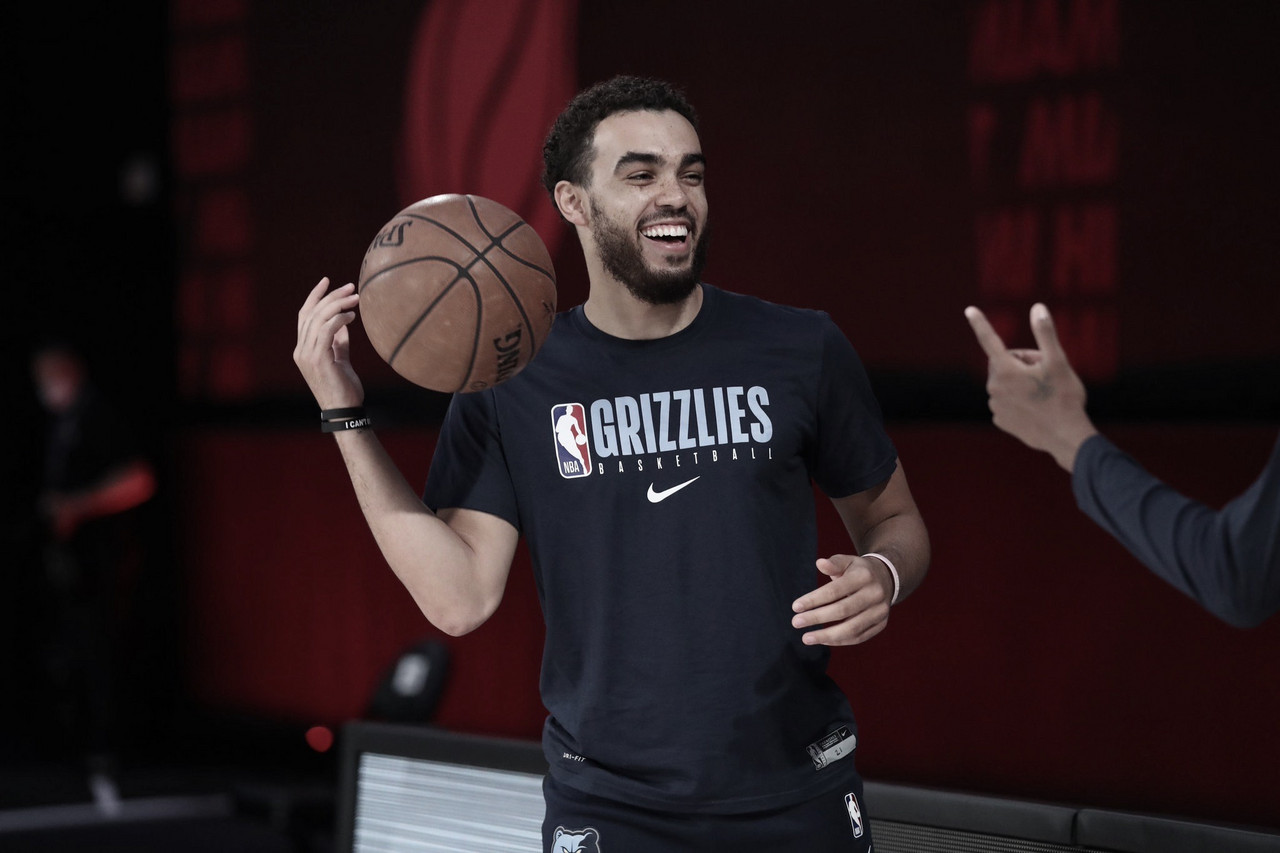 The Memphis Grizzlies will start the NBA resumed season as the eight seed in the West. With eight games to go before the playoffs begin, the Portland Trail Blazers, New Orleans Pelicans and Sacramento Kings are their biggest threats, as all of them are only 3.5 games behind.
The No. 9 seed can force play-in games against the No. 8 seed if they are only within four games of each other at the end of the 'seeding games'.
Taylor Jenkins will need his full squad healthy, with Justice Winslow out for the remainder of the season, there's no doubt some players will have to step up.
The team suffered another tough blow, as guard Tyus Jones will be out at least 1 week due to a knee soreness.
Medical update: @memgrizz guard Tyus Jones has knee soreness and will be re-evaluated in approximately one week.

— Grizzlies PR (@GrizzliesPR) July 29, 2020
Jones, who has served as back-up from Ja Morant this season, is averaging a career-high 7.4 points per game in 2019-20 and has hit 37.9% of his shots from deep. He's also been dishing out dimes from the bench, recording 4.4 assists per contest.
During his absence, De'Anthony Melton will be playing more minutes a game and he should bring some firepower off the bench. The guard has played 52 games this season, registering 8.2 points, 3 assists and 3 rebounds per contest.