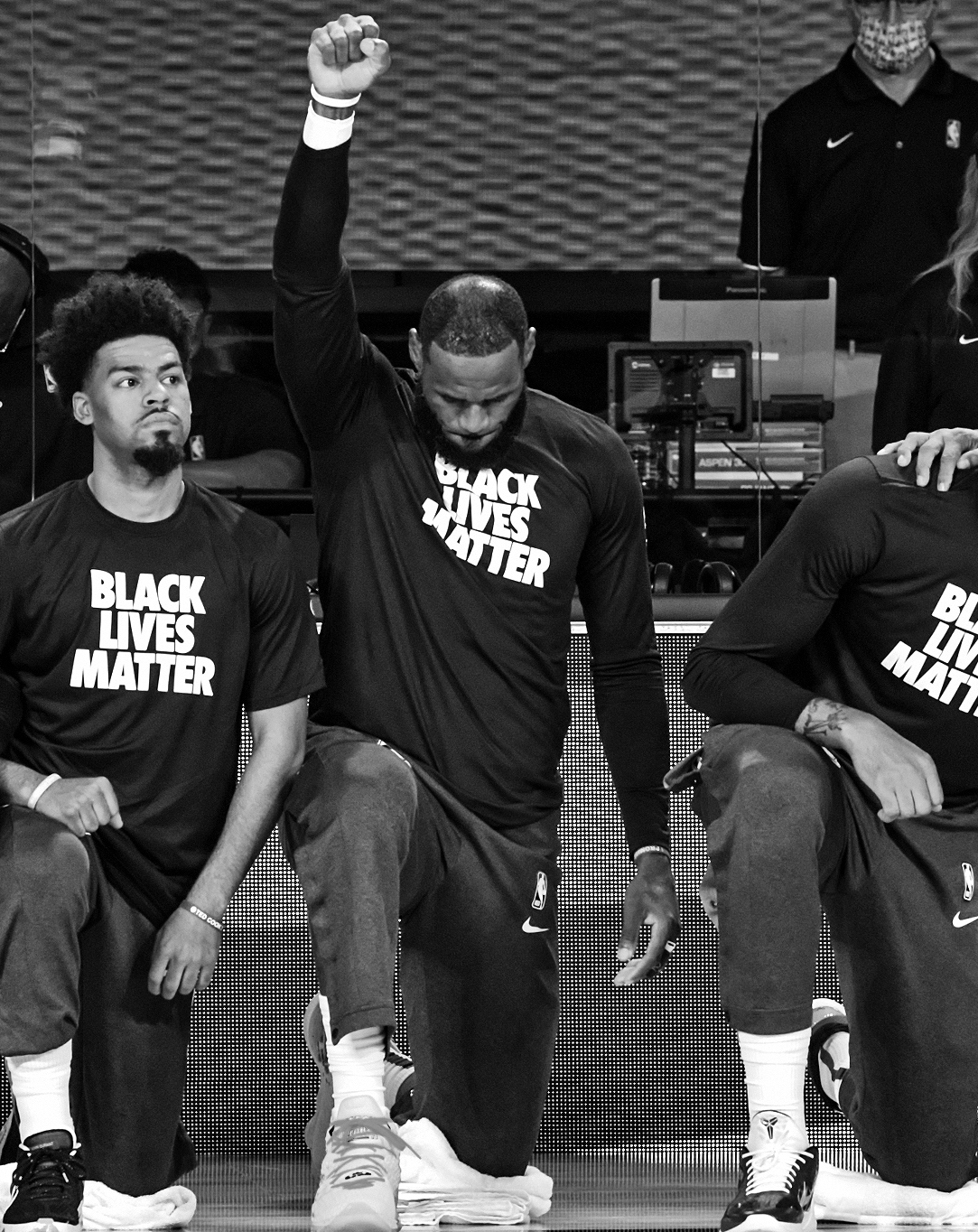 A nationally televised doubleheader in the NBA restart seem like the perfect moment for players to stand up for what's right, and that includes the social injustice in the country.
With that being said, every player, coach and ref of each team kneeled and locked arms together before the national anthem on opening night of the NBA return.
NBA commissioner Adam Silver addressed the media and talked about both teams kneeling during the anthem.
"I respect our teams' unified act of peaceful protest for social justice and under these unique circumstances will not enforce our long-standing rule requiring standing during the playing of our national anthem."
Clippers Coach Doc Rivers even stated that taking a knee was the hardest part of the day for him.
"The hardest part of the game for me was the kneeling for 2 minutes. In 2 minutes my knee is hurting, yet there was a guy who had his knee on someone's neck for 8 minutes… That's nuts when you think about it."
During his post-game interview, LeBron James said that "the game of basketball has always been bigger than the ball and a rim" therefore everyone needs to stand for what's right.
The NBA has done a good way on addressing the Black Lives Matter movement. That includes displaying social justice messages chosen my the home teams on the in-game venue video boards and allowing players to replace their last names on their jerseys with messages of social injustice.