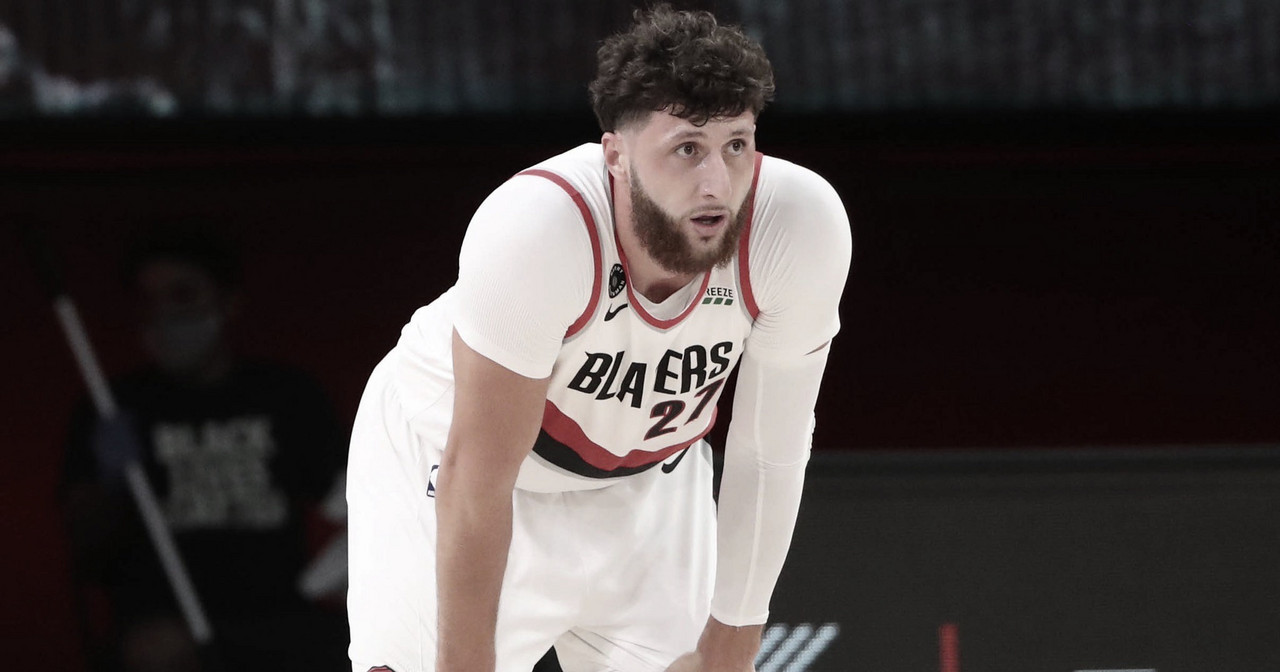 The Portland Trail-Blazers may have one gaol while in Orlando which is qualify to the playoffs, but that doesn't mean what's happening outside of 'the bubble' is not affecting them.
Jusuf Nurkic, who played his first game since breaking his leg near the end of the 2018-19 regular season, revealed that his 67-year-old grandmother Hana, had recently fallen into a coma after contracting COVID-19 in Bosnia.
"The last couple of days have been the toughest days of my life," he said. "I think people don't realize the (pandemic) is real out there. We've been fortunate to be here in a safe environment, we're tested every day, but please take care of yourself, wear a damn mask if you need to wear it."
"My grandmother got COVID. She's in a hospital... in a coma. I think people don't realize this s— is real out there."

Jusuf Nurkic with strong words on coronavirus and wearing a mask. pic.twitter.com/AJVTwaQfxl

— Yahoo Sports (@YahooSports) August 1, 2020
Portland's Center, stated that he found out about his grandmother's condition prior to the restart, and he was really close from leaving Orlando in order to be with her.
Nurkic hoped that by making an announcement regarding his grandmother, he could influence others to take the virus more seriously.
"I think that kind of made up her mind to go to the hospital," he said. "Hopefully it's not too late."
Guards CJ McCollum and Damian Lillard said they were aware of Nurkic's grandmother. They told the press they noticed Nurkic's mood change a couple of days ago and went to his room to check on him.
Nurkic's ability to focus at all on basketball impressed Lillard the most.
"The fact that he's been able to still show up and get his work down and be present at practice, and come out and have the kind of game that he had tonight, I think that just shows how much it means to him," Lillard said.