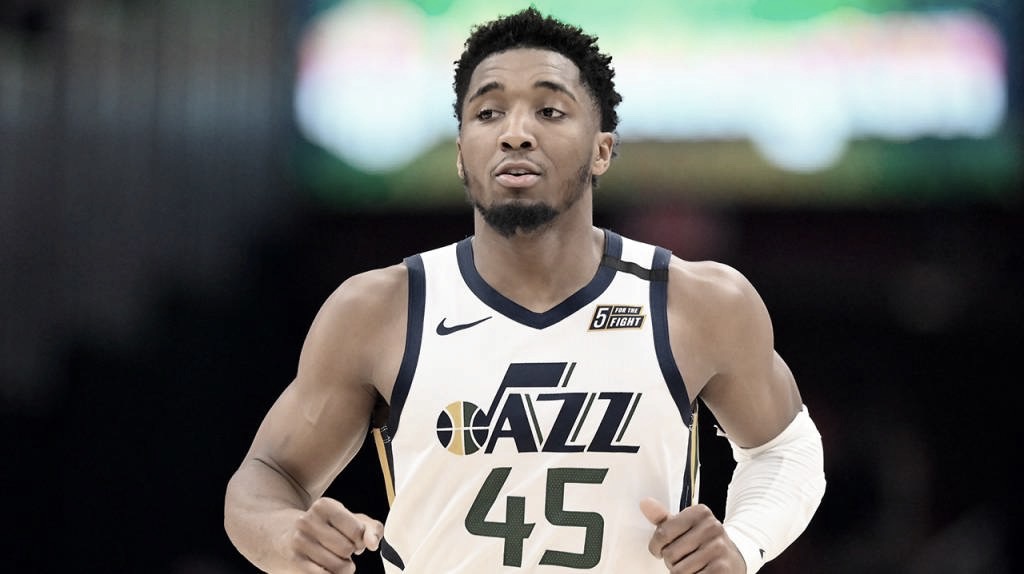 There's no question on the impact Donovan Mitchell has had on the Utah Jazz since he was drafted back in 2016. In only his third year in the association, 'Spida' has led the team to three straight playoff appearances (including this year's), and has earned a spot in the history books.
The 23 year-old scored his 5,000th career point in his 221st game. This means, Mitchell is the 3rd fastest active player to hit that mark behind LeBron James (197 games) and Kevin Durant (205 games).
The Louisville product has a bright future ahead of him, specially after being named an All-Star earlier this season. During his rookie year, Mitchell was also named All-Rookie First Team and even won the Slam Dunk Contest.
Mitchell has averaged 22.7 points per game in each of his three NBA seasons since being the 13th overall pick in 2017. His career shooting has also been remarkable, with .440/.355/.821 shooting splits.
We all know that reaching this milestone at such an early age won't make him go an and have the careers James and Durant have had. Still, it's safe to say they league will be in good hands once the next generation of players take over.