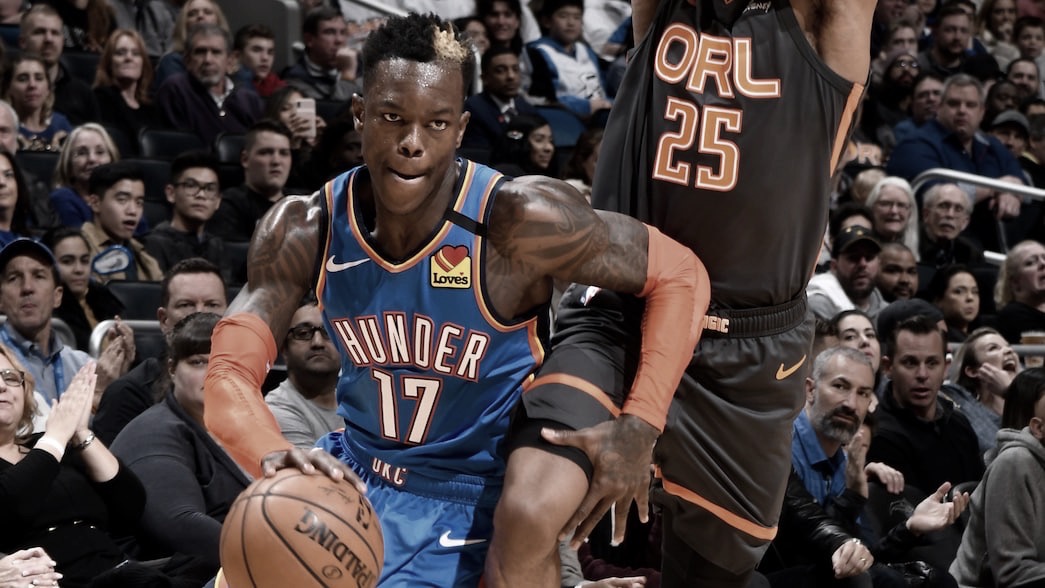 Thunder HC, Billy Donovan confirmed guard Dennis Schroder has departed the NBA Campus in Orlando to be with his wife for the birth of their second child.
"Dennis is away from the team right now with his family," Donovan said.
The German has been such a good player for Oklahoma City this year, being implemented into the three-guard combo by Donovan, alongside Chris Paul and Shai Gilgeous-Alexander. Schroder is also a candidate for the 'Sixth Man of the Year Award', averaging 18.9 points, 3.7 rebounds and 4.0 assists per game.
The Thunder knew this was coming, as Dennis told reporters prior to traveling to Orlando that he would be attending the birth of his second child.
"I'm not going to leave my wife by herself while she's having the second baby," he told reporters last month. "I'm for sure going to go there and support her and try as much as I can to be there for my family."
The timeline for his return is still unknown for the franchise, but the Thunder will need their full squad in Orlando if they want to have a chance to make a run in the Western Conference playoffs.