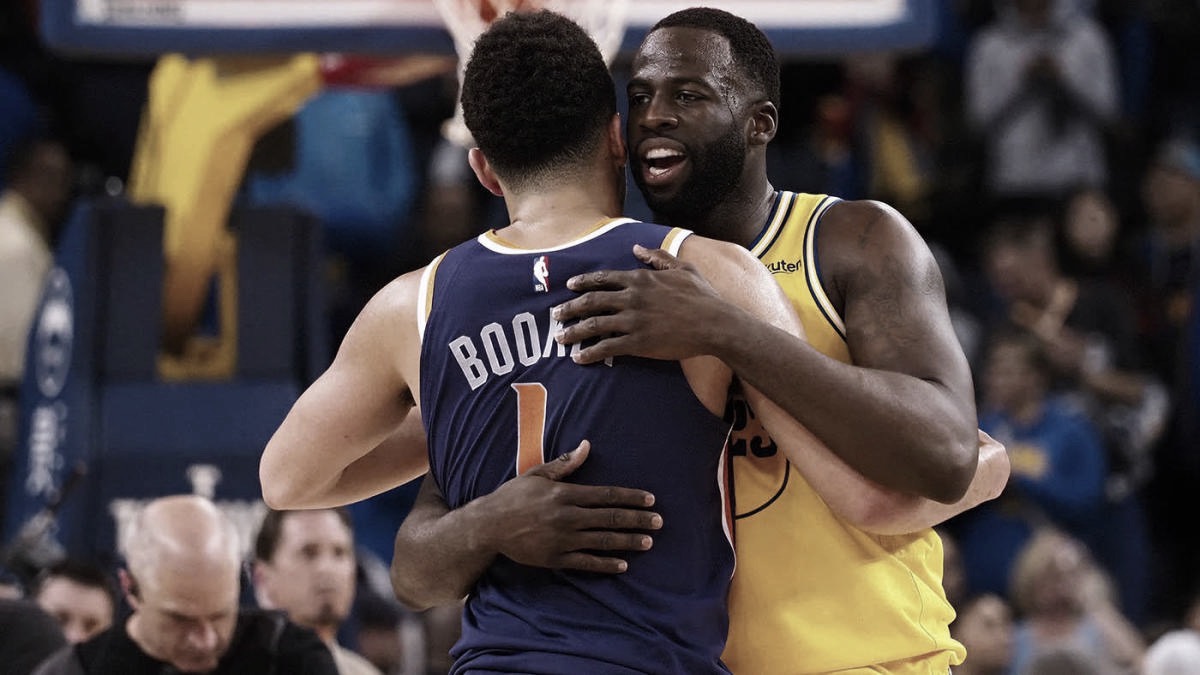 Chris Haynes from Yahoo Sports reported that Golden State Warriors forward Draymond Green will be fined $50,000 for his comments regarding Phoenix Suns guard Devin Booker.
The league considered them to be 'tampering', as the three-time NBA Champion said Booker should leave Phoenix for a better team because ''is not good for his career.''
NBA has fined Draymond Green $50k for his comments re Devin Booker, during Inside the NBA on Friday. pic.twitter.com/5Zk7zcNAQt

— Howard Beck (@HowardBeck) August 9, 2020
"Get my man out of Phoenix. It's not good for him, it's not good for his career. I need my man to go somewhere he can play great basketball all the time, and win."
Green participated with the Inside The NBA crew on TNT for two episodes, where he got to analyze the game alongside Charles Barkley, Kenny 'The Jet' Smith and Ernie Johnson. As they were talking about the Suns good performance at Orlando on national TV, the Warriors forward made the statement about 'DBook'.
'EJ' even asked him if he was tampering, and Green responded 'maybe', causing a laugh amongst the people in the studio.
Draymond to be fined $50k for his comments about Devin Booker, per @ChrisBHaynes

(via @NBAonTNT) pic.twitter.com/rLL5xQDO1D

— Bleacher Report (@BleacherReport) August 9, 2020
Booker, who was selected to be part of the All-Star Game this season, has kept the Suns above water and gave them a legitimate chance to make the playoffs for the first time since 2010. The Kentucky product is averaging 26.4 points, 4.1 rebounds and 6.6 assists per game.