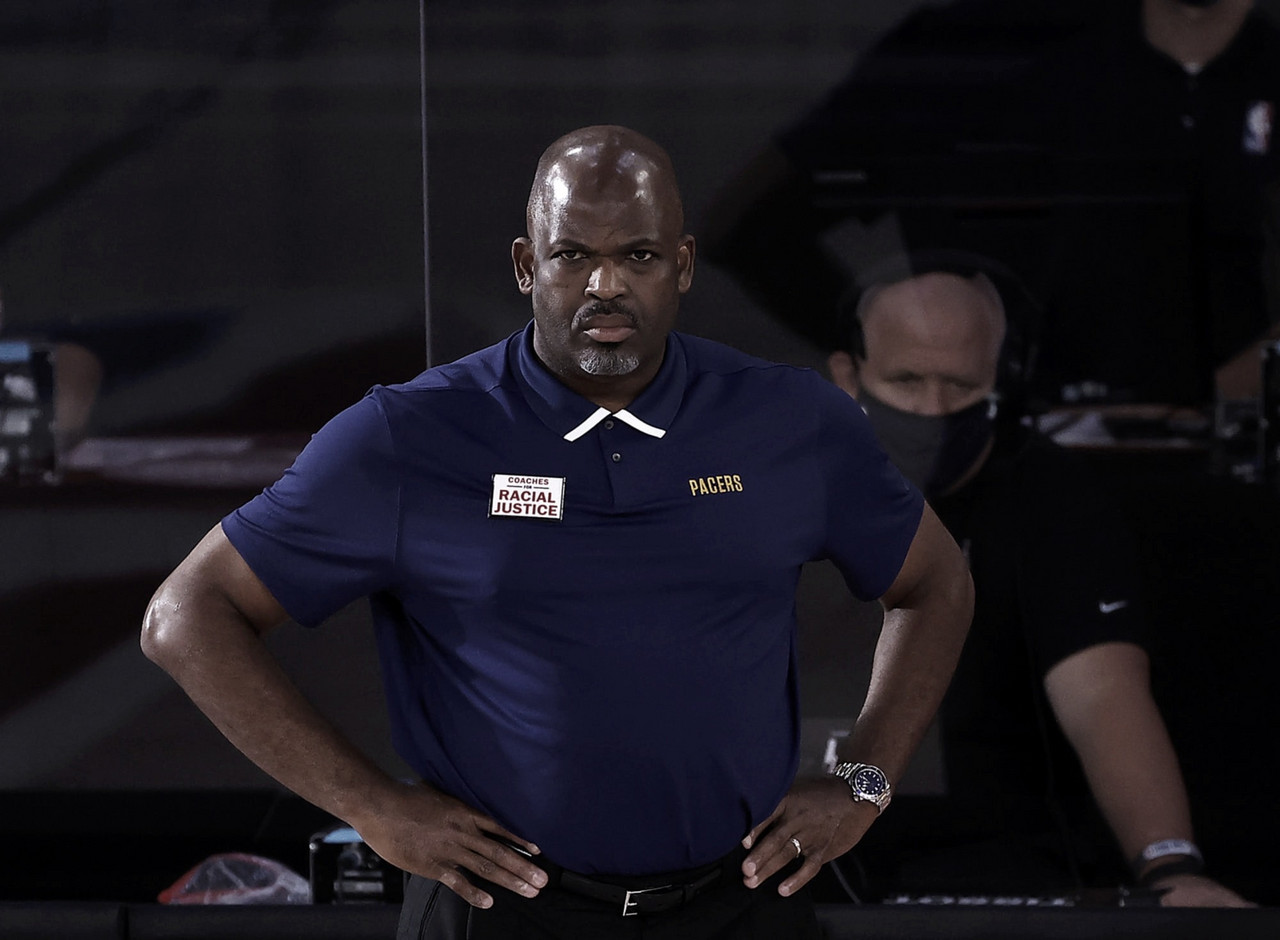 Nate McMillan, who had only year remaining in his contract, has agreed to an extension with the Indiana Pacers, ESPN's Adrian Wojnarowski reported.
ESPN Sources: Indiana Pacers coach Nate McMillan has agreed on a contract extension. https://t.co/btfZFQHvht

— Adrian Wojnarowski (@wojespn) August 12, 2020
The Pacers have made the playoffs in four consecutive seasons under McMillan, winning 40-plus games each year. The details of his extension such as the amount and the contract length have not been disclosed.
In 16 seasons with the Seattle SuperSonics, Portland Trail Blazers and Indiana, McMillan is 659-588 (.528), and 17-32 in eight trips to the playoffs. He is one of 26 coaches to win 600 NBA games.
Indiana hired McMillan as an assistant before the 2013-'14 season, seeking to add his experience and leadership to the staff. When the Pacers let Frank Vogel leave in 2016, McMillan took over as head coach.
Despite multiple injuries every year, McMillan has done a good job leading the Pacers. This is considering he had to re-build the franchise after Paul George's departure to Oklahoma City. He also turned Victor Oladipo and Domantas Sabonis into All-Stars, and managed to win at least 40 games every season since 2016 without a 'superstar'.