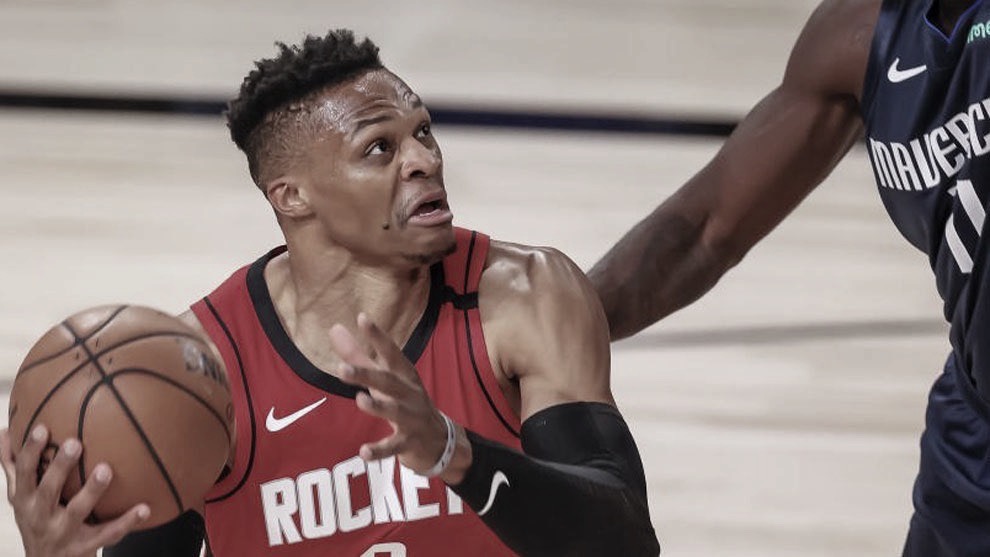 The Houston Rockets will face the Oklahoma City Thunder in the first round of the playoffs. Both teams will have their season on the line, and what makes this series amazing is the storyline behind it.
The Rockets sent Chris Paul to OKC last summer in exchange of Russell Westbrook. Despite being against the odds, 'CP3' led the young Thunder core into the playoffs.
Now, it turns out Westbrook is expected to minimally miss the start of Houston's first-round series with his strained right quad muscle, according to Jonathan Feigen from the Houston Chronicle. His return will depend upon how he responds to treatment.
The NBA reported that the playoff games between teams will be every other day, which gives little to no time to Russell Westbrook to get back in time from the injury.
If they want to have a chance to win, Mike D'Antoni's team will need Eric Gordon, Robert Covington, and PJ Tucker to find their 3-point touch more than ever.
Westbrook is averaging 27.2 points per game, making a career-best 47.2 percent of his shots.
This season, James Harden and Russell Westbrook (61.7 PPG) surpassed Shaquille O'Neal and Kobe Bryant as the highest scoring duo in a season since the ABA-NBA merger.