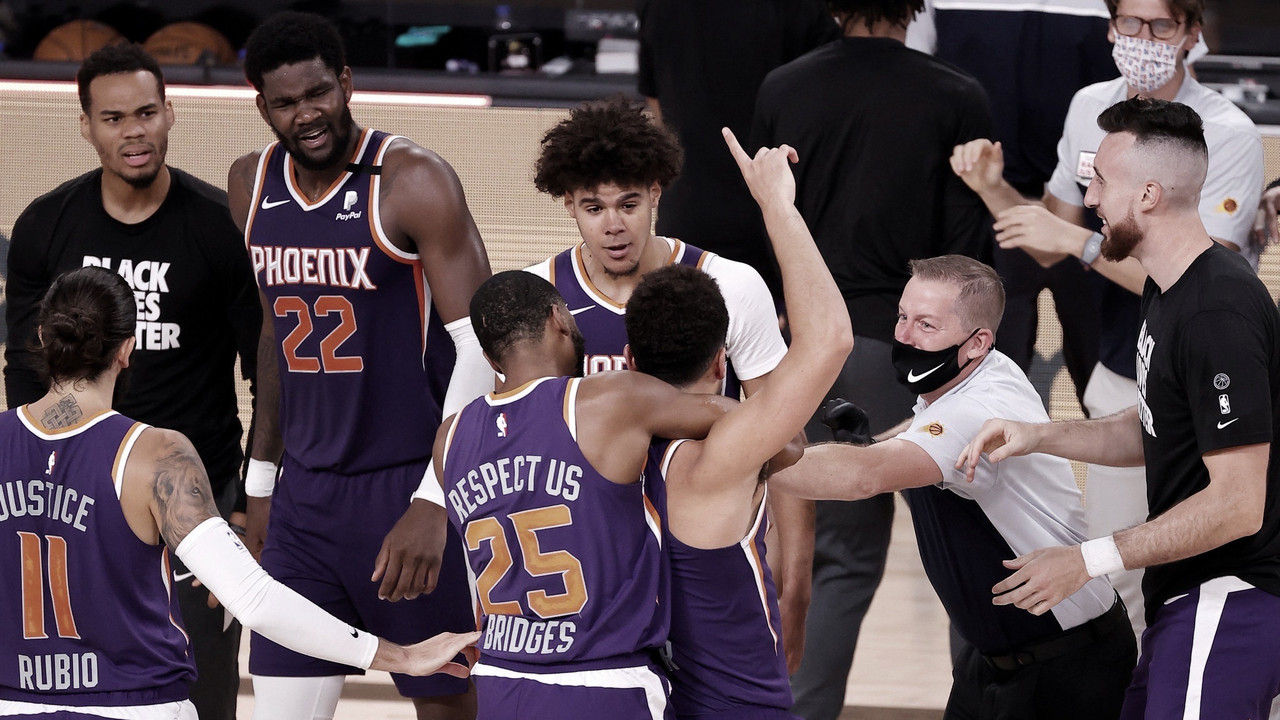 0.02% were the Phoenix Suns chances to go 8-0 in the seeding games. They had a mission and went to Orlando to take care of business.
Led by Devin Booker, the Suns went undefeated at the bubble. Unluckily for them, it still wasn't enough to make the play-in game, where the Portland Trail Blazers will face the Memphis Grizzlies for one last ticket into the playoffs.
Despite not getting the 9th. seed, Phoenix has proven to be one of the best teams in the Western Conference when healthy. Even though they didn't have Kelly Oubre Jr. available to play at the NBA campus, they still put the work in and almost achieved the impossible.
The 8-0 Suns record marks the longest winning streak to finish a season by any team that missed the playoffs in NBA history.
🗣️ RESPECT#WhyNotUs pic.twitter.com/M9OO17SlAn

— 8-0 (@Suns) August 13, 2020
"God knows I hope we get a chance to keep shocking the world because that's what you did. Nobody believed we'd come here and go 8-0 and beat the teams we beat. But just know man this is special. I want you guys to know that," Monty Williams told his players. "I don't care what happens — this is special. Don't let anybody take this away from you. You've gained the respect of the league."
'DBook' has proven to be a superstar in the NBA. Since the restart, the All-Star averaged 29 points and 6 assists per game, which talks about how ready he is to take the next step in his career. This is the first time since being drafted that he is playing significant basketball, and he looks used to this level of intensity.
The NBA will give out All-Bubble team and Bubble MVP awards for the eight games played, and it's hard to imagine the league won't give those two recognitions to Booker.