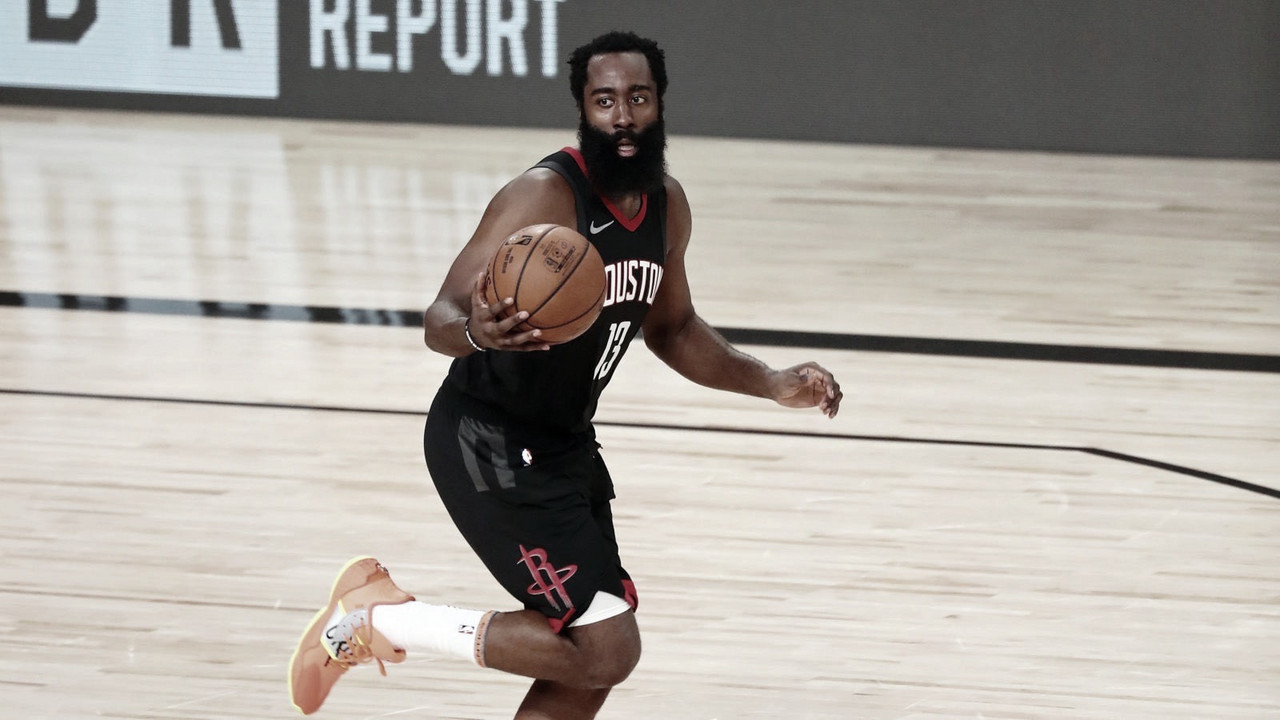 Year in and year out James Harden is proving to be one of the best scorers, if not the best, in the history of the NBA. The way he's capable of scoring with such ease is overlooked, and he deserves more respect than what he gets.
The Rockets guard has won his third consecutive scoring title in the association. No NBA player has accomplished that feat since Kevin Durant, who did it from 2009-10 through 2011-12.
Over his eight seasons in Houston, 'The Beard' has earned All-Star honors in all of them while leading the team to the playoffs. He also was the NBA's 2017-18 MVP and a four-time MVP runner-up (including this season).
Just a couple of games before the seeding games ended, Harden passed David Robinson to become the all-time scoring leader for a left-handed player.
This season, the 30 year-old averaged 34.2 points per contest, begin the NBA in points per game, total points, field goals made, field goals attempted, and free throws.
Russell Westbrook's arrival to the Rockets has also helped Harden. Both of them have surpassed Shaq and Kobe as the highest scoring duo in a season since the ABA-NBA merger. With a combined 61.7 PPG, they surpassed the Lakers legends and the 57.5 PPG in '02-'03.