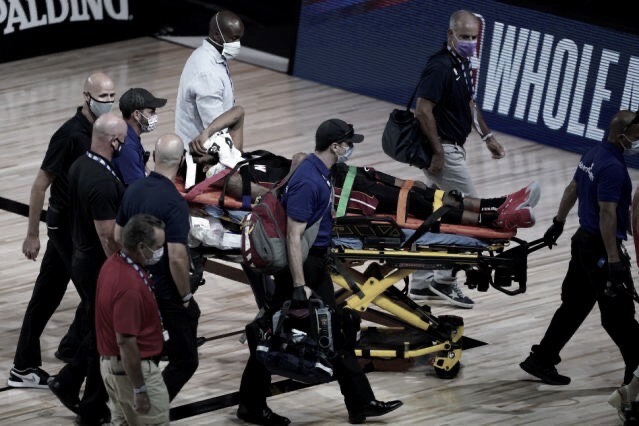 The NBA community held its breathe for a second, as the Miami Heat highflyer, Derrick Jones Jr. suffered a neck injury in the last contest of the 'seeding games'.
This year's Slam Dunk Contest champion, laid on the floor for 10 minutes just receiving medical attention, while his teammates were in shock.
Luckily for him, it was just a scare. The Athletic's Shams Charania reported Jones Jr. was diagnosed with a neck strain and will be re-evaluated prior to the start of the playoffs.
Good news after scary collision, stretcher: Heat's Derrick Jones Jr. has been diagnosed with a neck strain and will be re-evaluated over weekend.

— Shams Charania (@ShamsCharania) August 15, 2020
"He got jarred in the shoulder, neck area," Coach Erik Spoelstra said. "Obviously a little bit more than a stinger."
Both Spoelstra and Pacers coach Nate McMillan expressed the same sentiment -- that it was an unfortunate play, and one no one on either side wanted anyone to experience.
Jones Jr. is one of the most athletic players in the association. The 23 year-old, averaged 8.6 points and 4.0 rebounds per game across 59 games (16 starts) this season, shooting 52.7%. He is expected to become an unrestricted free agent after the season.