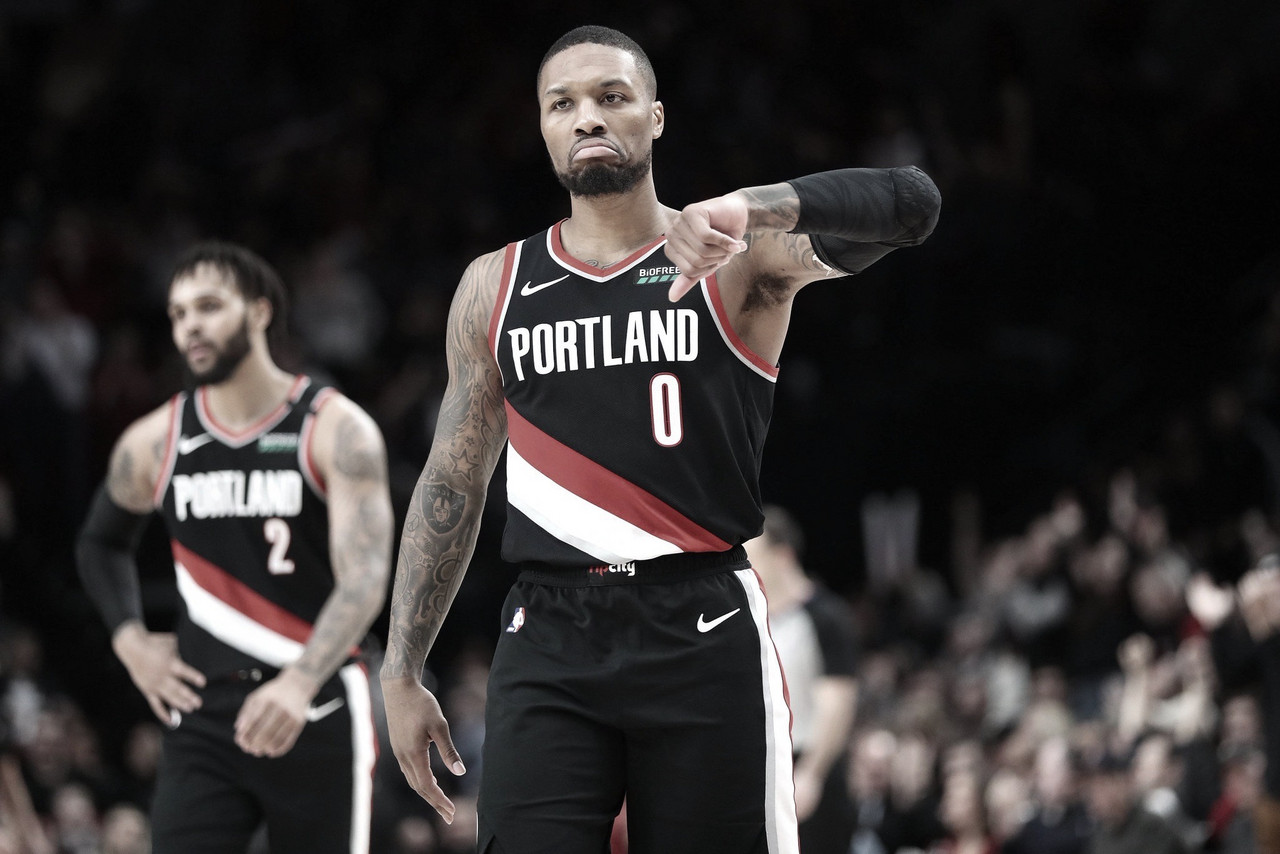 22 teams went into 'the bubble' with hopes, some of them aspiring for championships, others for a playoff appearance, but all of them had a purpose.
The NBA announced the 'seeding games' were going to have their own awards, including a MVP, Best Coach and two all-bubble teams.
Shams Charania from The Athletic confirmed the winners, as the Portland Trail Blazers and Phoenix Suns had the most media attention, specially for their 6-2 and 8-0 records respectively.
MVP
Damian Lillard has been named the Kia NBA Player of the Seeding Games. The Portland guard received all 22 1st place votes for Bubble MVP.
Lillard led Portland to the play-offs despite being 3.5 behind the 8th. seed when the season restarted. 'DAME DOLLA' averaged a ridiculous 37.6 points per game, including a 61 point game.
Devin Booker, TJ Warren, Luka Doncic, James Harden and Giannis Antetokounmpo were the runners up for the award.
Damian Lillard is your Bubble MVP! pic.twitter.com/Gc4pJVqplt

— Yahoo Sports (@YahooSports) August 15, 2020
Coach Of The Bubble
Monty Williams from the Phoenix Suns proved to be changing the culture in the Southwest. Even though the team didn't make the playoffs, the Suns had a perfect 8-0 and were the only undefeated team from the seeding games.
As said by Williams, 'they earned the respect of the league', and there shouldn't be no doubt they will be good for the next couple of seasons.
Monty Williams said it's a huge blessing to receive the award and credited Robert Sarver and James Jones for giving him a lot of stewardship over the program and organization.
First Team
Damian Lillard, Devin Booker, TJ Warren Luka Doncic & James Harden.
Second Team
Giannis Antetokounmpo, Kawhi Leonard, Kristaps Porzingis, Caris LeVert & Michael Porter Jr.