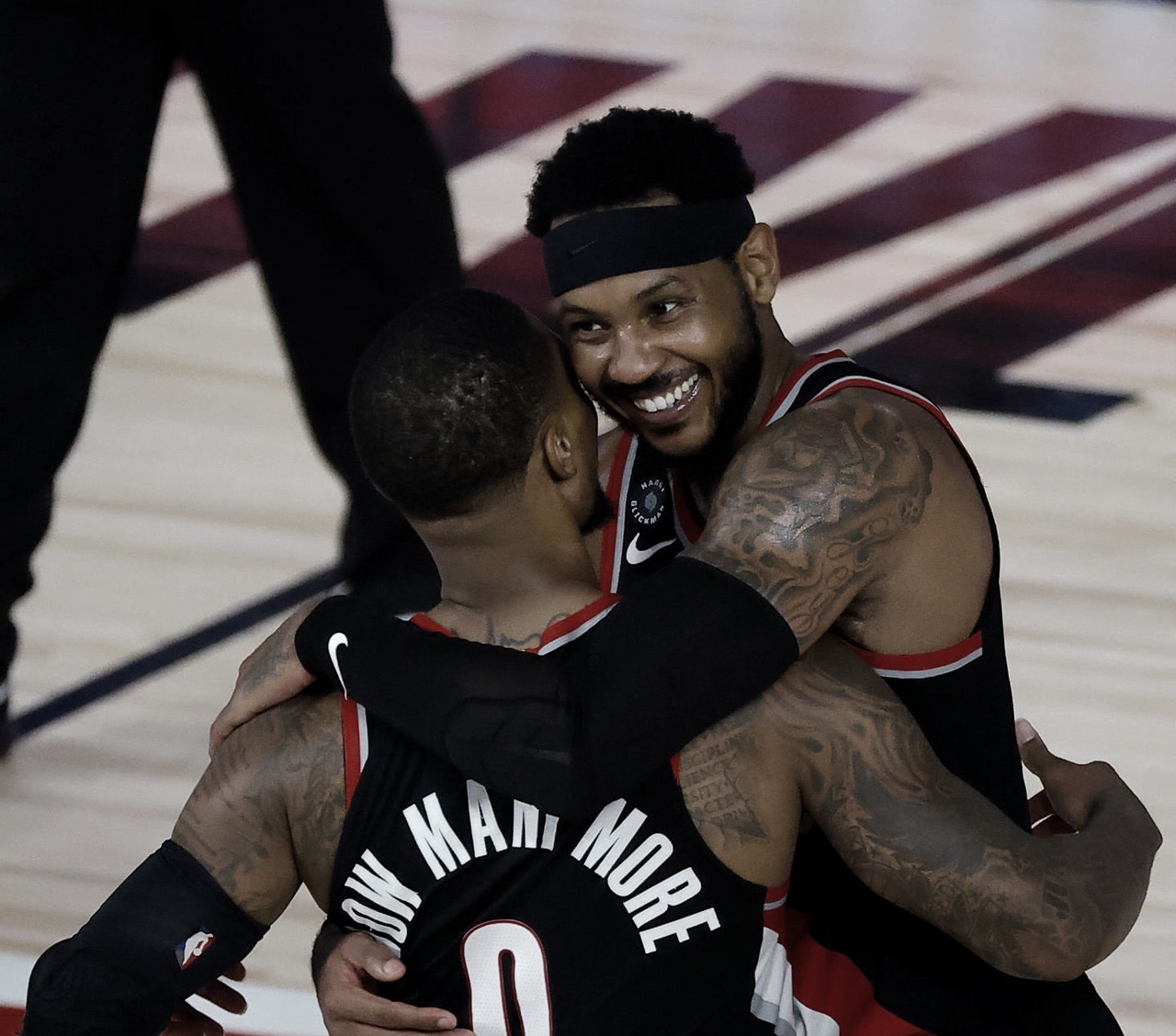 17 years in the NBA and Carmelo Anthony has shared the floor with some great players. The forward, who played alongside guys like Paul George, James Harden, Russell Westbrook and Amar'e Stoudemire, stated that Damian Lillard is the best player he has ever played with.
"Dame's at the top for me," Anthony told Chris Haynes from Yahoo Sports. "I've never played with someone who lifted his team on the court with his play and as a leader. He genuinely cares for his teammates. What he's been able to do is amazing. He's the top guy I've played with."
Back in November, when the Portland Trail Blazers were facing some serious injury problems including Zach Collins and Jusuf Nurkic, the organization decided to sign Anthony for the remainder of the season, and what a huge contributor he has been for the team.
The Trail Blazers went into the 'seeding games' 3.5 games behind the eight seed, and still managed to go 6-2 and clinch a spot in the postseason after defeating Memphis in the play-in game.
Lillard, who was named Bubble MVP, averaged a ridiculous 37.6 points per contest, including a 61 point game. Still, the big goal was not to make the playoffs, but to compete for a championship 'DAME DOLLA' said.
"We're here to compete for a championship," Damian Lillard told Chris Haynes from Yahoo Sports. "That was the goal from Day 1 and that hasn't changed. I'm looking forward to the challenge and I trust my guys are too."