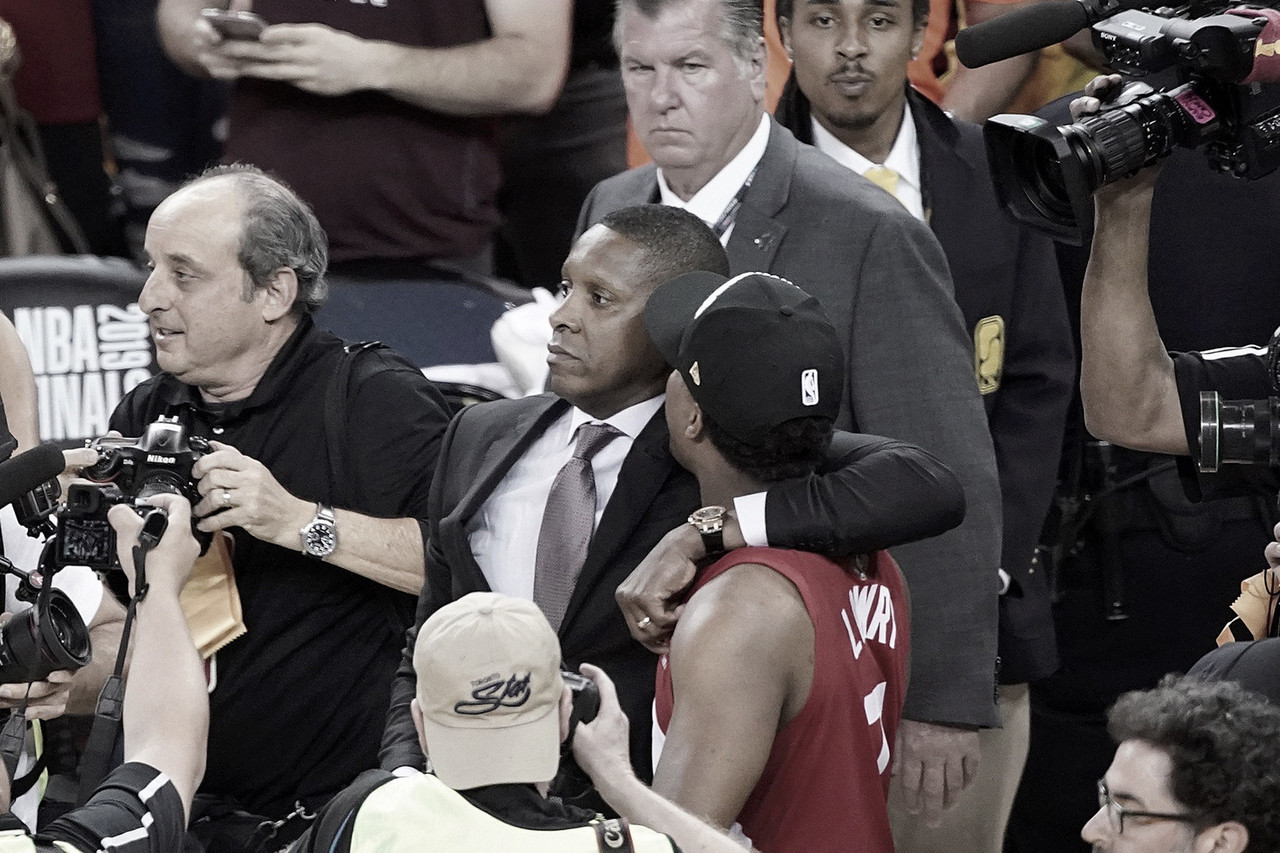 Masai Ujiri's legal team has released this body camera footage of his encounter with a sheriff's deputy as he tried to walk onto the court at Oracle Arena after the Raptors won the 2019 NBA Finals.
Deputy Alan Strickland was "undeniably the initial aggressor," according to attorneys representing Raptors president Masai Ujiri.
Raptors spokesperson on release of video footage involving team president Masai Ujiri and a Bay Area police officer in moments after end of 2019 NBA Finals: pic.twitter.com/sPq6y1tbw5

— Adrian Wojnarowski (@wojespn) August 19, 2020
Back in February, Strickland filed a federal lawsuit against Ujiri, the Raptors, Maple Leaf Entertainment at the NBA alleging Ujiri shoved him so hard on the court that he suffered physical injuries to his head, jaw, chin and teeth.
He also claimed Ujiri had a "violent predisposition" and acted with an "evil motive amounting to malice," according to his suit and workers' compensation claims.
"Mr. Strickland used unnecessary and excessive force," Masai Ujiri's counterclaim states. "There was no reason to view Mr. Ujiri as a threat to anyone and no reason for Mr. Strickland to curse at Mr. Ujiri and forcefully shove him as numerous witnesses observed."
As we can see on the video, Strickland pushes Ujiri in the chest twice, as an onlooker grabs at the deputy's shoulder to calm him down.
The security video from the end of Game 6 in Oakland has been released. It's pretty clear Deputy Alan Strickland was the aggressor in this altercation with #Raptors President Masai Ujiri. This cop is a straight clown. pic.twitter.com/ANaOLWRmHh

— Sheldon Alexander (@ShelAlexander) August 19, 2020
This is not his first aggression. Back in March, KTVU broke an exclusive story revealing that in 1994, Strickland was arrested and later convicted of insurance fraud, raising questions about his integrity.