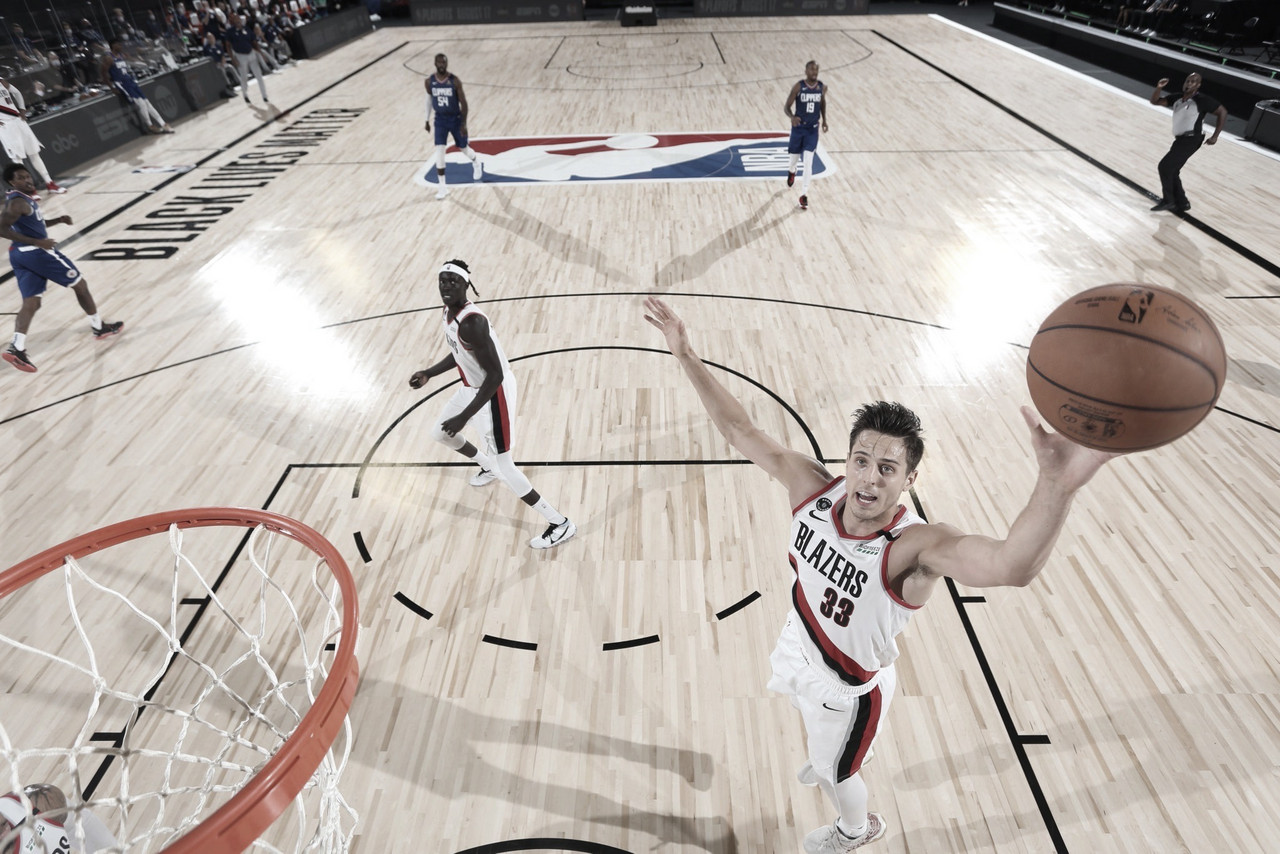 The Portland Trail Blazers confirmed an MRI on Zach Collins left ankle, diagnosed a Malleolar stress reaction. He will be re-evaluated in one week.
In the middle of a series against the Los Angeles Lakers, Portland will have to deal without their star forward for the majority of the first round.
The third-year forward has averaged 7.0 points and 6.3 rebounds in 26.4 minutes per game in 11 starts this season. He spent most of the year recovering from a shoulder surgery back in November.
Collins, who brings a lot of energy to Terry Stotts team when on the floor, suffered an ankle inflammation during the Blazers 'play-in game' against the Memphis Grizzlies. He grabbed a defensive rebound and then came down and appeared to be limping and favoring his left ankle after the play.
Undrafted rookie, Wenyen Gabriel seems to be the player who Coach Stotts will plug into the starting line-up, alongside Damian Lillard, CJ McCollum, Carmelo Anthony and Jusuf Nurkic.
Gabriel started one regular season for the Blazers this season. Curiously enough, that start was against the Lakers back on January 31, a game which ended on a Portland victory.