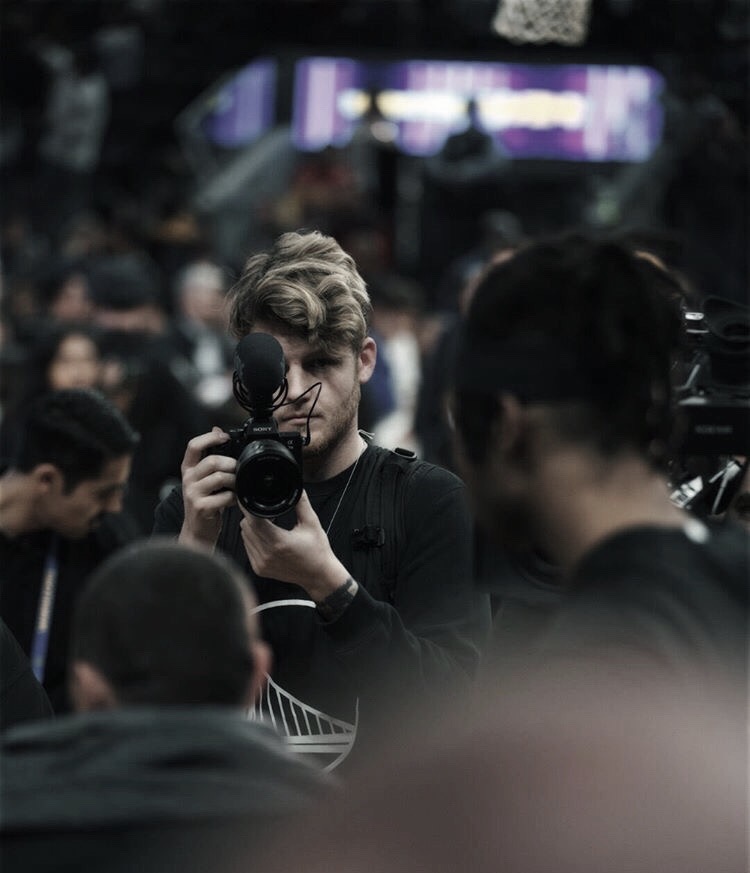 Photography and Videography is not an easy market to break into, especially for the amount of people attempting it and the selected few that actually make it. One of them is Logan Linkmeyer, a 24 year-old Indiana native who has managed not only to break into the business, but also to make a good living off it.
His passion for the camera started back when he was in high school, and the grind was real for the first couple of years, as there are many technicalities when it comes to videography.
''It was tough at the time. I would go hard for six days of the week just watching Youtube trying to learn new stuff,'' Logan told VAVEL. ''Normally I would take one day of the week to get my mind right and then back at it again. I remember going hard at like 4am and just trying to learn more and more.''
Linkmeyer went to a small Division I school at Northern Kentucky University with the hopes of pursuing his dreams as a photographer/videographer. After doing an internship with the athletic department and helping out with edits for the men's basketball team, he knew he was set for greatness.
In his time at NKU, he met Antonio, who happens to be D'Angelo Russell's brother and manager.
About a year after graduating in Electronic Media and leaving Campbell, Kentucky, Logan started working with the Timberwolves point guard, becoming his content creator. From Brooklyn to Golden State and now Minnesota, Logan has always been there for 'DLo', which is the reason behind their great relationship.
''Just want to reiterate how much 'Tone' (Antonio) and D'Angelo (Russell) mean to me and where I am now. Two of my best friends and daily inspirations to my life.'' He told VAVEL.
This past summer, Logan got to connect with the NBA skills strainer, Chris Brickley, while 'DLo' was working out with him in Florida. Aside from making a couple of dope edits, Logan developed a relationship with Brickley. The NBA trainer even stated through an Instagram post that Logan will be at the top of his field in a couple of years.
Linkmeyer, whose pictures have been posted by Bleacher Report, explained the importance of social media in video editing, and detailed how quick you can get lost in the sauce on it.
''Social media is an amazing platform to help with your exposure, creativity, and even potentially help you find your avenue when you're a videographer/photographer,'' Logan told VAVEL. ''At the same time when it's used incorrectly you can get lost in it and lose yourself.''
He even created his own brand called 'Link The World', where he's not only creating content for sports, but also commercial companies, and more.
Something that stood out to me about Logan is his willingness to support other people's dreams. Whether is through an Instagram comment exchange or talking to him on the phone, you can really feel his energy and see the joy he gets out of inspiring people to do what they want to do.
''I want to inspire others to turn their dreams into reality and realize personal visions, no matter how frightening pursuing them may seem,'' he wrote. ''Helping others attain goals and conquer intentions allows me to cultivate my growth mindset and compassion for humankind, cultures, landscapes, and creatures of this world.''