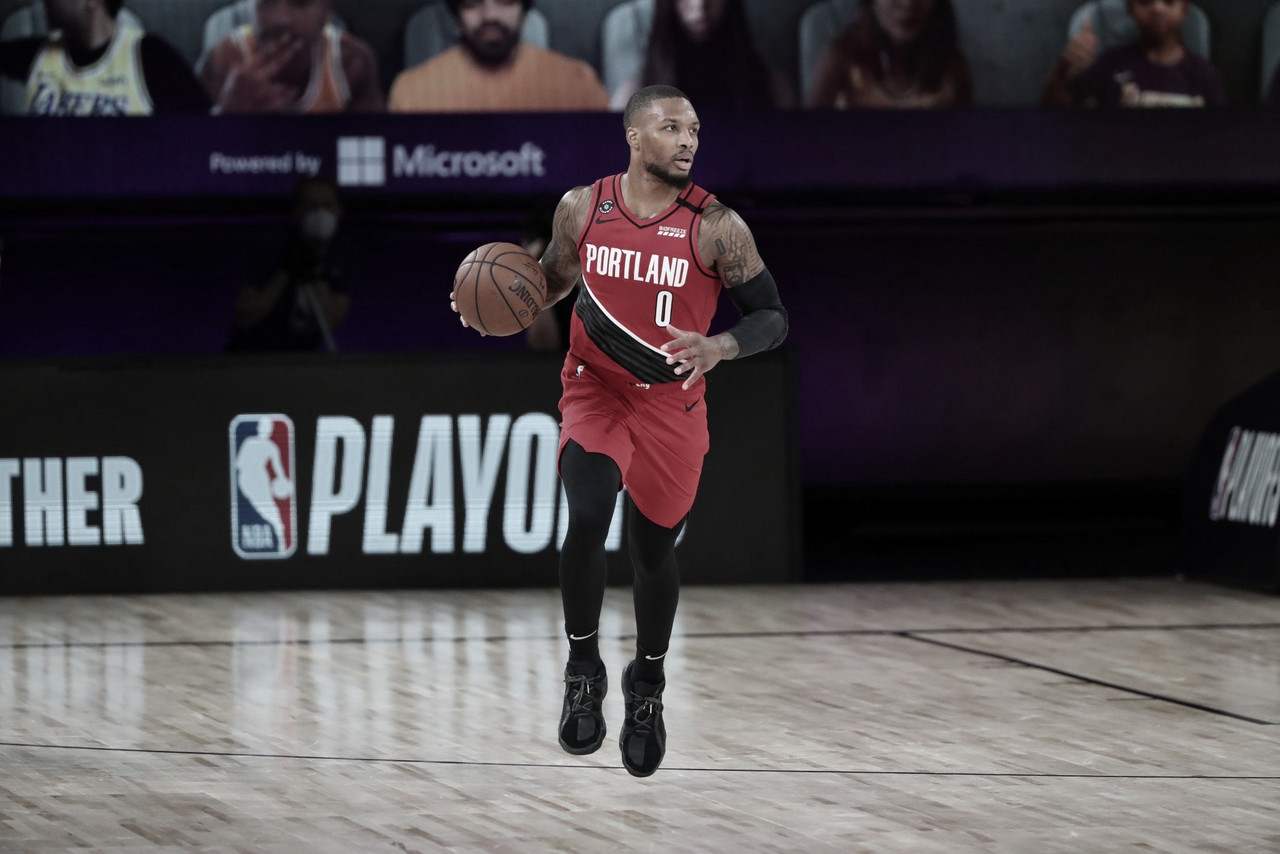 The Portland Trail Blazers have been on a mission since they arrived to the Orlando bubble a couple months ago. Their main goal was to get a spot in the playoffs and they did, now they're trying to fight for the Larry O'Brian trophy.
Unluckily for them, guard Damian Lillard suffered a dislocated left index finger. He underwent X-Rays and the result came back negative.
Portland's Damian Lillard has suffered a dislocated left index finger. X-rays negative.

— Shams Charania (@ShamsCharania) August 21, 2020
Lillard appeared to injure his hand while reaching on defense during a drive to the basket by Lakers star Anthony Davis.
"It's just sore. A little bit tender to the touch," Lillard said.
Portland is in the middle of a tight first round series against the Los Angeles Lakers, and they'll need their full squad healthy if they want to have a chance to produce the upset.
'Dame DOLLA' is averaging 36.6 points through 10 games in the Florida bubble, the most of any player there, and was unanimously voted the MVP of the bubble before the postseason started.