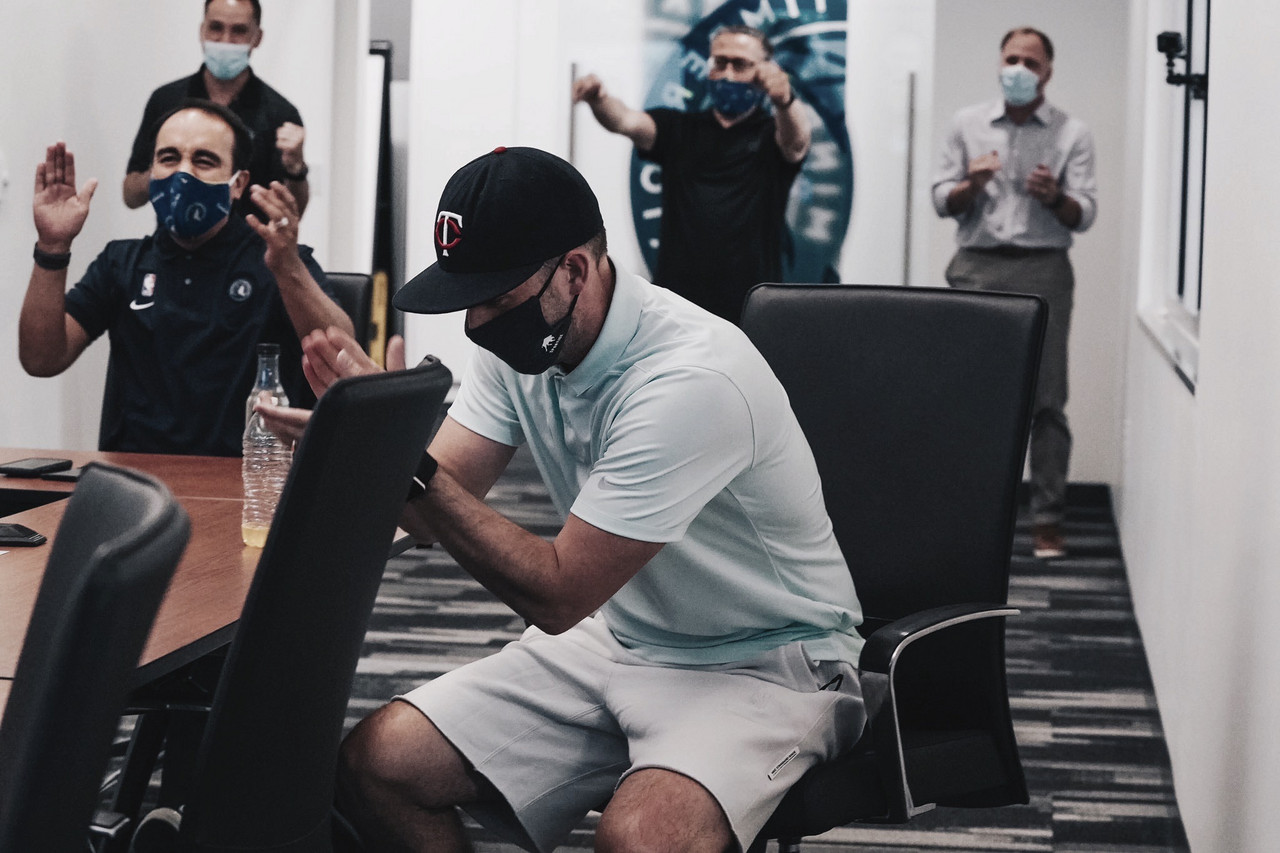 The Minnesota Timberwolves have won the 2020 NBA Draft Lottery and will make the first pick in the coming NBA Draft, which is expected to be October 16th.
The Timberwolves, who ended the season with the league's third-worst record, will be followed by the Golden State Warriors, who had the worst record, and then the Charlotte Hornets and Chicago Bulls to complete the top 4.
Great opportunity to grow for Minnesota, specially building around two All-Star players like Karl-Anthony Towns and D'Angelo Russell, and one the No. 1 overall pick.
"There's a lot of steps left in this journey for us, but today was a significant one," Timberwolves president of basketball operations Gersson Rosas said.
For the Golden State Warriors is a great position to be in, since aside from having Stephen Curry, Klay Thompson, Andrew Wiggins and Draymond Green, they will have the No. 2 overall pick. It also shouldn't surprise us if they decide to trade the pick in order to get assets, but only time will tell.
Brutal news for the Knicks fans, who will have to see their team pick number eight. New York recently signed Tom Thibodeau as their new coach, hoping he can break the drought of seven consecutive seasons without a playoff appearance.
The 2020 #NBADraftLottery order is set. pic.twitter.com/6PLlYKKhY3

— NBA (@NBA) August 21, 2020